The State Library of NSW has announced the opening of nominations
for the NSW Premier's History Awards 2013.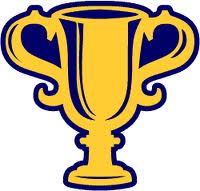 According to NSW Premier Barry O'Farrell:
"Fostering of scholarship in literature and history is central to civil society. Knowledge of who we are and where we have come from creates a richer, more tolerant and more confident society.
The winners will be presented at an awards ceremony in September 2013.
Administered by the State Library of NSW, in association with Arts NSW, the NSWPremier's History Awards offers prizes in five categories:
Australian History Prize
General History Prize
New South Wales Community and Regional History Prize
Young People's History Prize
Multimedia History Prize
Total prize money in 2013 is $75,000 – $15,000 for each category.
All works nominated for the NSW Premier's History Awards 2013 must be
published, produced or made publicly available between 1 April 2012 and
31 March 2013.
Nominations may be made by authors or by their authorised
representative: agent, publisher, professional theatre company, film
distributor, production company, or broadcasting company or corporation.
Nomination forms and guidelines for the awards are available from
www.sl.nsw.gov.au/awards.
Nominations close: 5pm, Friday 28 June 2013
For more information please contact: Kate Butler, Awards Coordinator, State Library of NSW (02) 9273 1582 or kbutler@sl.nsw.gov.au.