A moment in time……
Continuing on with Sydney streets theme we now have an image showing the corner of Market and Sussex Streets. Was it taken around the same time as the George Street image in our previous post?  Is that a horse drawn crane in the foreground? Is this now were we get onto the Western Distributor?  So many questions………
Wouldn't it be great if we could take all these early images of Sydney streets and recreate a pictorial overview of what Sydney look like in times gone by.
Larger version available on Flickr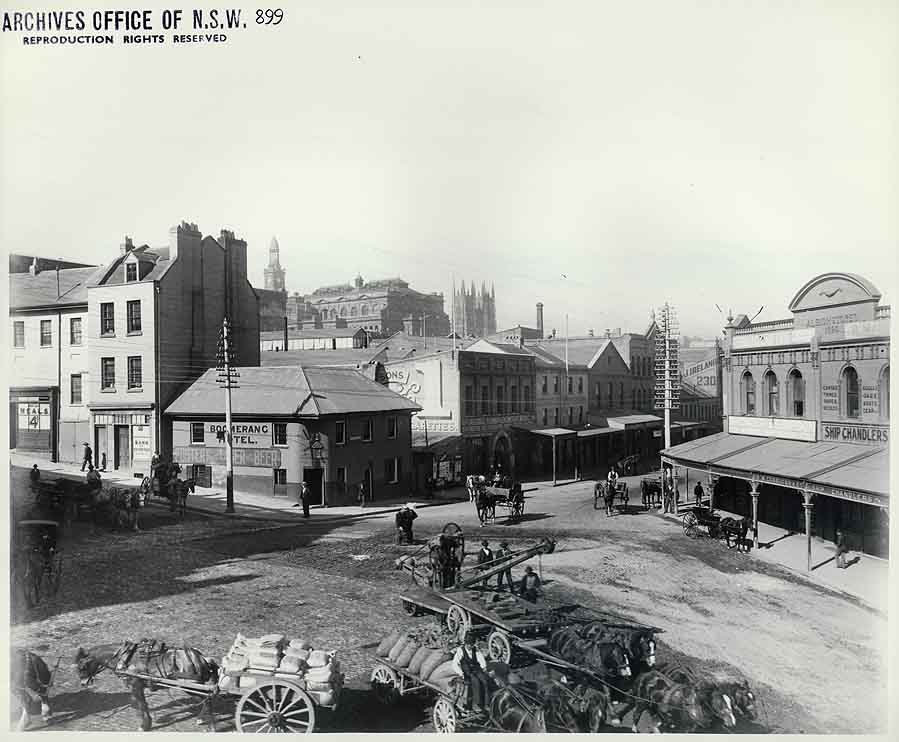 We have many other undated photographs in Photo Investigator and on our Flickr account. If you know the dates or any other interesting facts about these images please let us know.