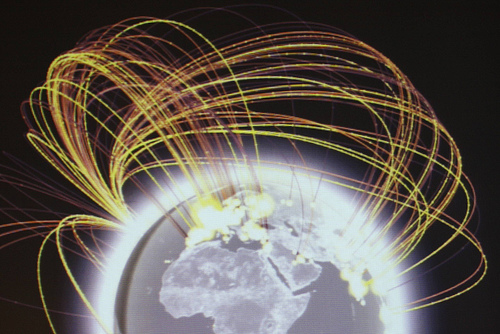 I'm sure many of the active tweeple out there as well as members of the Archives 2.0 Ning community will be familiar with the thought provoking draft report Emerging Technologies For the Provision of Access to Archives: issues, challenges and ideas written by Tim Sherratt, Digital Historian.   It is a great jumping off point for all those interested in exploring the possibilities offfered by Web2.0 and considering social media strategies.
Excerpt from the introduction:
Web 2.0 and 3.0 will not change archives. But they do provide tools with which archives can change themselves. Doing so will require many old and different questions to be re-examined. It will demand a thouroughgoing reassesment of the relationship between archives and their users. It's not just about technology. As Kate Theiner pointed out in a recent conference presentation, Archives 2.0 is not equal to Archives plus Web 2.0.

This transformation will not be won by waiting. Perhaps the most valuable feature of Web 2.0 is its emphasis on participation and experimentation. You learn by doing. The knotty problems that seem to block our way might unravel as we become more familiar with the technology, as we work with users to develop new resources, as we try, fail and try again.
That last paragraph really jumped out at me because when Anthea and I started this blog we didn't have a strategy; we had an idea which we put into practise…a leap of faith you might say? We had a broad concept of the scope of content, of course, but our ideas for the blog are constantly evolving and in a sense each post is an experiment. Determining what works and what doesn't is a science in itself. Lucky for us, there are greater minds than ours working in this area.
The report
What can Archives 2.0 do for you?