As the end of the year draws near we'll be having a break here at Archives Outside.
We wish you all the best for the new year and thank you for all the brilliant contributions you have made over the past year!
Before we go we thought we'd share some photos to get you into a summertime mood.
Our friends at the State Library of Queensland had the great idea of highlighting summer themed images via Flickr.
They invited us and various other libraries, archives and museums to create a set of images from our Flickr collections titled Summer under southern skies. Here are some of images from our set: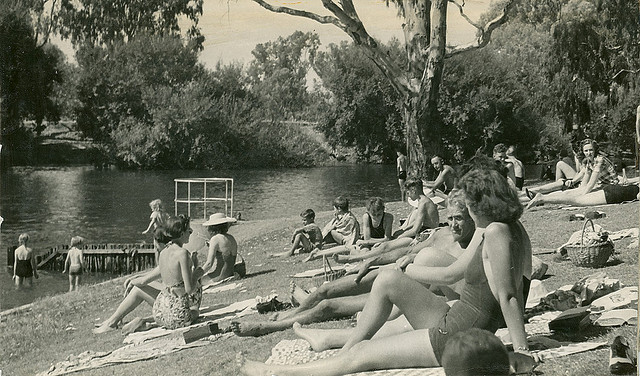 Flickr sets "Summer under southern skies"