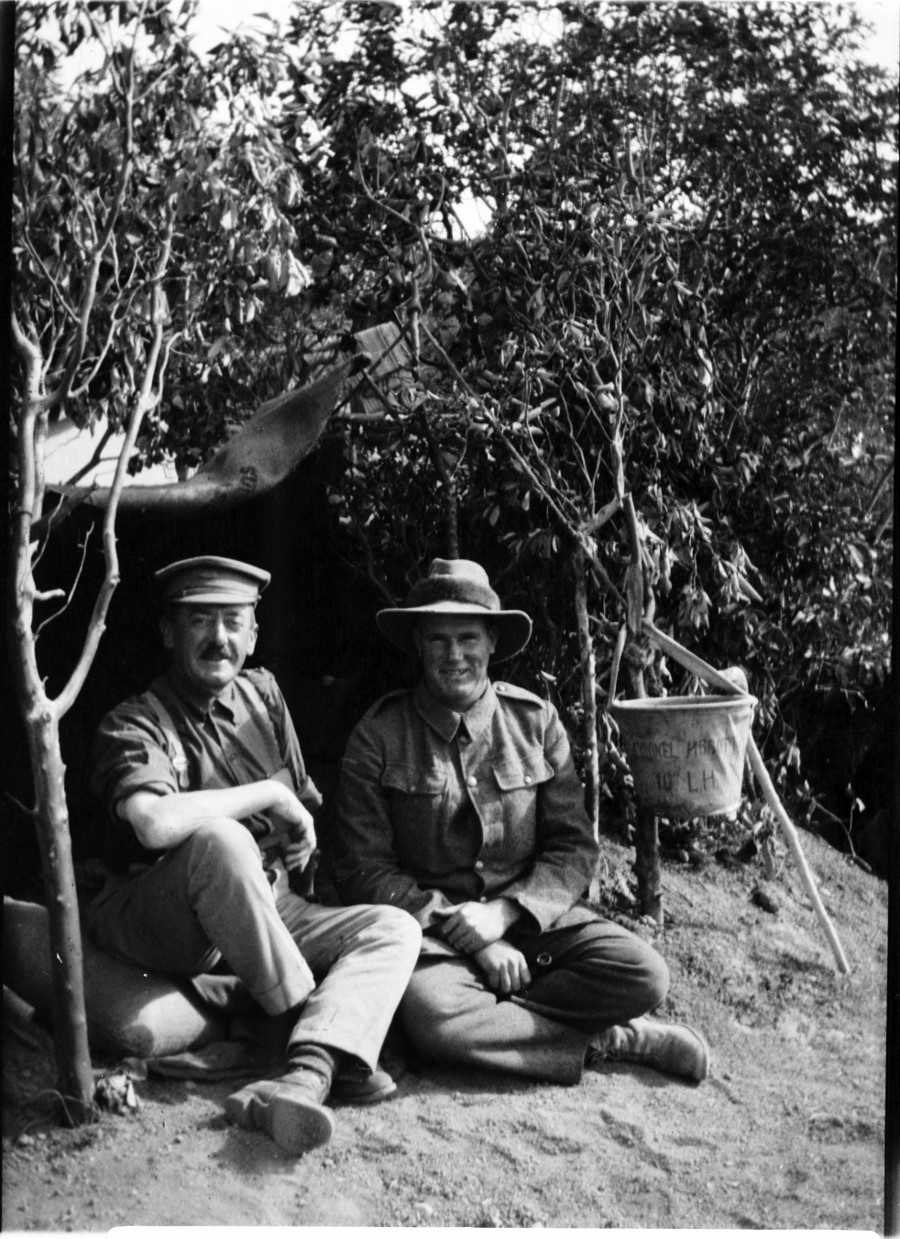 A bit of a story
This image has come from a packet of negatives found in the donated papers of Senator Percy P. Abbott of Glen Innes. (A0224) He was a New England solicitor, politician and soldier. As can be seen from the telegram below he was officer in the army reserve for many years and was urgently called up for active service in early 1915 and sent to ANZAC Cove with the  Light Horse.
What is exciting about the photo is that there is a walking stick in shot. This stick was made from local timber on ANZAC Cove and presented to Abbott. This object is now on display in the Light Horse Regiment Museum in Armidale and our archives were able to provide this image of the owner with his walking stick on campaign.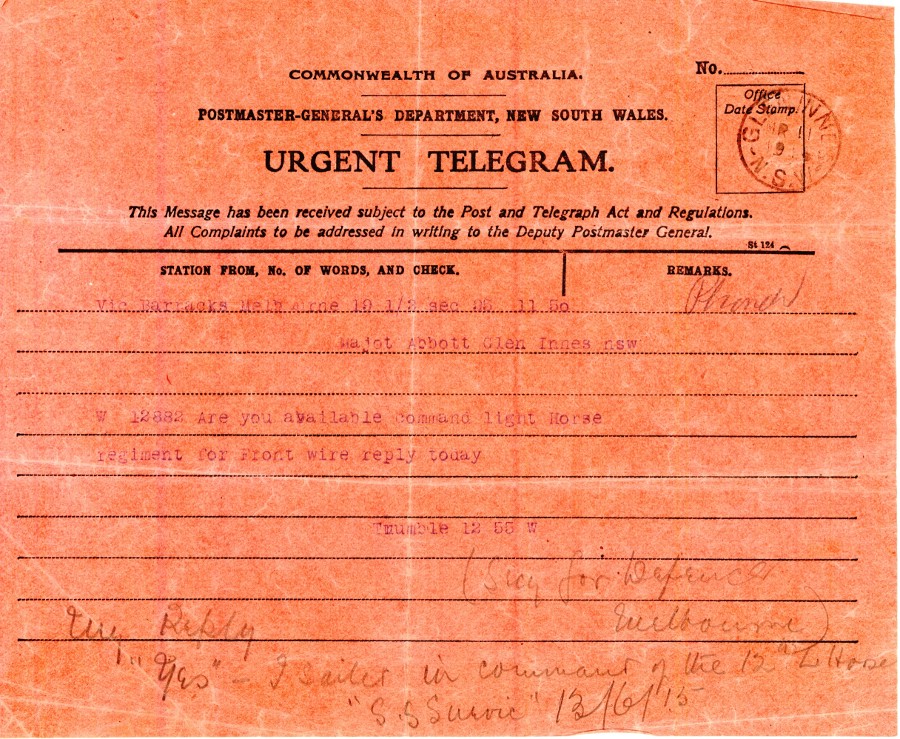 There are many regional museums and historical organisations who are actively collecting and preserving our history. While the internet is now providing a forum for catalogue matching that previous generations have never enjoyed, the matching of themes or objects within photography is still a task for the human eye.   To make this match between the image and object provided me with great pleasure. I wonder if other readers have made similar links between different collections.