A moment in time…..
Since we last posted an image of Lismore Post Office some more information has come to light………………..
William Oates the University Archivist from the University of  New England "a photo of Lismore Post Office from the University of New England Regional Archives collection taken late during construction. Construction is dated on this photo as between 1897 and 1898. The clock tower in your photo is not in the original building seen here.

The date of your photo is most informative as the clock tower now becomes a before and after part of the Lismore streetscape that we can focus on in addition to the fountain.

We do not have a copy of your photo, suggesting a lot to me about the date range of the collection we have."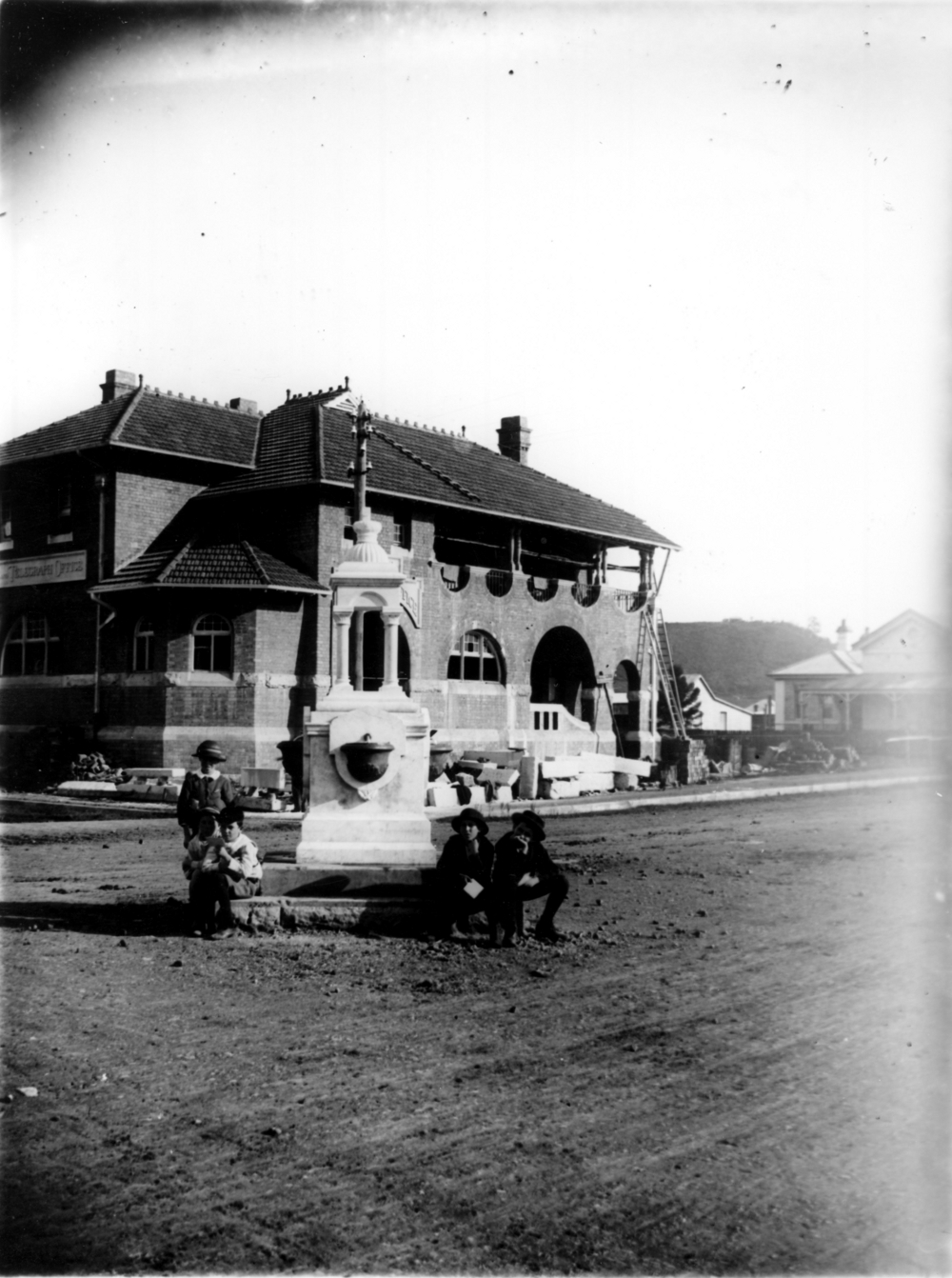 In addition, from our own collection we also have this photograph from 'Photographs of Public Buildings in New South Wales' NRS4346 which appears to show the construction of the Clock Tower.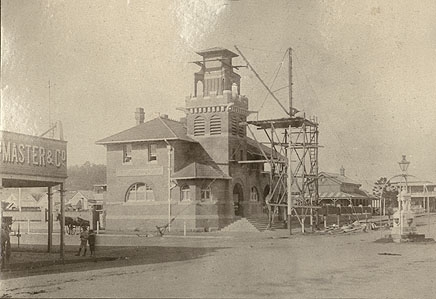 The initial photograph posted below shows the Clock Tower completed. It's interesting to show the streetscape over time. Can you spot any other noticable difference between the photographs?