Katharine Stuart is Project Officer, Digital Strategy for State Records
The term metadata was coined in the 1960's by database administrators who wanted to organise large amounts of data by providing descriptions of it. Of course recordkeepers and librarians had been doing that for centuries.
Definition
ASO15489 defines recordkeeping metadata as "data describing context, content and structure of records and their management through time".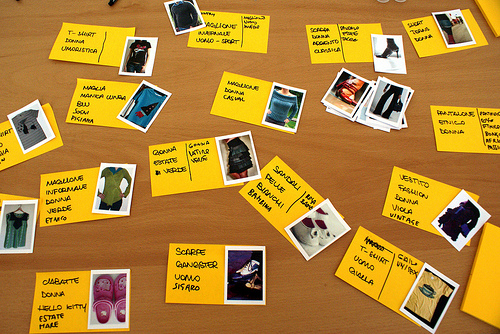 Metadata works much the same way as a card index catalogue – it provides information about a particular object.  This information can be quite basic or incredibly detailed, layered and complex depending on your needs. In terms of recordkeeping, the proper application of metadata helps us to understand, use and manage records now and in the future and is especially helpful when dealing with digital records.
Top 5 reasons to love metadata
It describes and helps us to understand objects
It helps find objects
It helps us manage objects
It establishes relationships which helps us to contextualise, manage and use objects
It helps us authenticate and trust objects
If  you want to learn more about metadata have a look at what the University of Queensland or Melbourne have to say. Or look at State records' own take on metadata. Alternatively examine Archives Investigator – a giant collection of excellent metadata about the records in our collection.