What we mean by New South Wales in the 21st century is something quite different from what it meant in 1788, 1825 or 1859.
Our Senior Archivist, Context and Documentation was fortunate to come across this wonderful ceramic plate showing maps of the Australian colonies or states with the caption 'Australia 1980 Growth of a Nation.'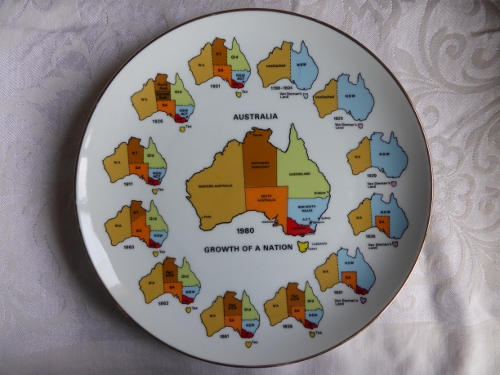 But why does what we mean by New South Wales even matter?
1788
The Colony of New South Wales (Organisation 1) in 1788 covered the area between latitudes 10 degrees 37 minutes south [Cape York] to 43 degrees 39 minutes south [South Cape]. It even included the adjacent islands so both Van Diemen's Land, Norfolk Island and New Zealand's North Island and half of its South Island  were part of New South Wales. Hence the earliest records for the settlements on these islands are New South Wales records.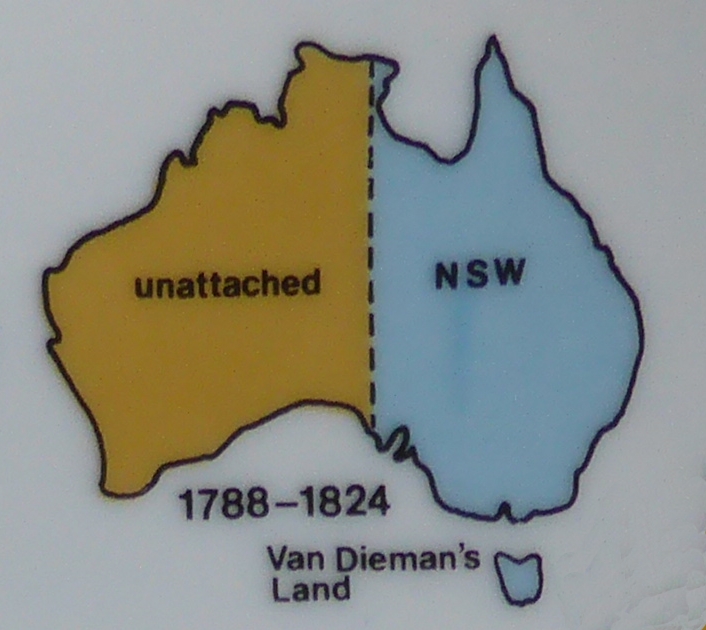 1825 (Tasmania)
Van Diemen's Land became a separate colony in 1825 but prior to this had no superior court so prisoners often had to travel to New South Wales for their cases to be heard in the Criminal Court in Sydney (Agency 535) or the NSW Deputy Judge Advocate had to travel to Hobart or Launceston to hear cases there. Hence some of the earliest court records relating to those residing in Tasmania can be found in New South Wales records (eg. NRS 2708).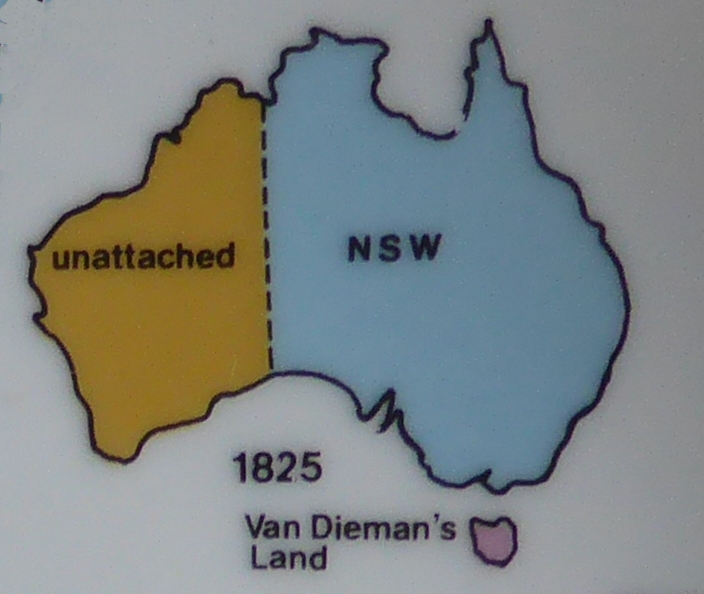 1851 (Victoria)
Similarly the Port Phillip District of New South Wales did not become the Colony of Victoria until 13 July 1851. So the earliest immigration records for Victoria from 1839 to 1851 are records of the Colony of New South Wales. Just look at the online Immigration index.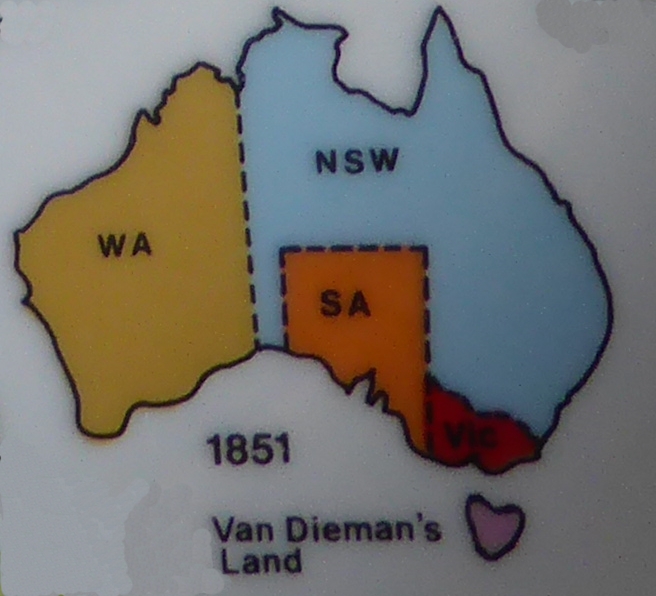 1859 (Queensland)
What about Queensland? Well it was the Moreton Bay District of New South Wales prior to 6 June 1859. Once again the earliest records belong to New South Wales. Think of the Commissioner of Crown Lands for the Darling Downs (Agency 3500) or the Moreton Bay Penal Establishment (Agency 2101).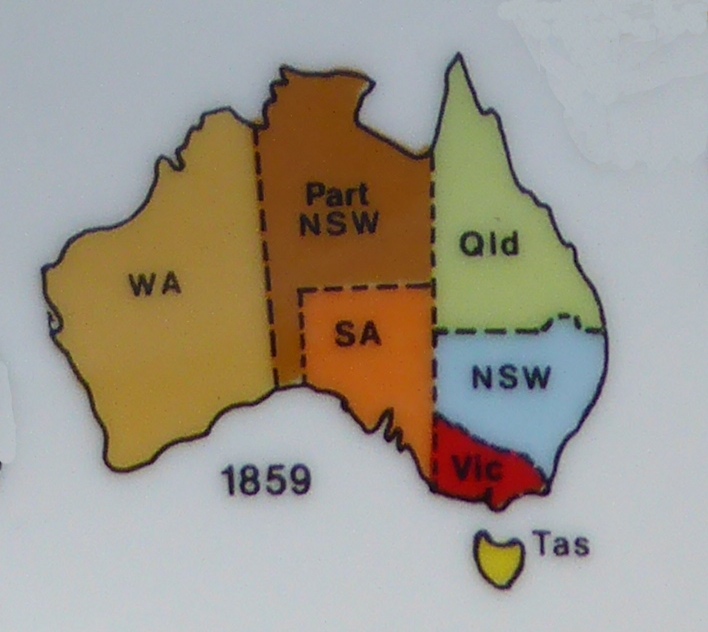 Northern Territory
Even the area now known as the Northern Territory was part of New South Wales. Are there any New South Wales colonial records though? Emphatically yes! There was the Fort Wellington Settlement at Raffles Bay from 1826 which was abandoned in 1829 and another settlement at Port Essington (Agency 2887) from 1838 to 1849 when it too was abandoned. We hold records such as the Register of public labour performed daily at Fort Wellington (NRS 1092).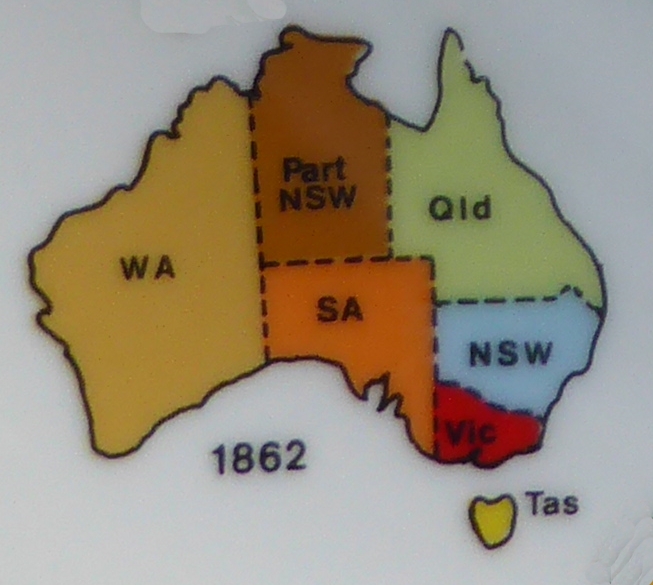 Western Australia
And don't think New South Wales doesn't have any records relating to Western Australia. After the Raffles Bay settlement was abandoned the folk there took off to King George's Sound (Agency 2517)  to start again in December 1829. It remained a penal settlement until it became part of the Colony of Western Australia.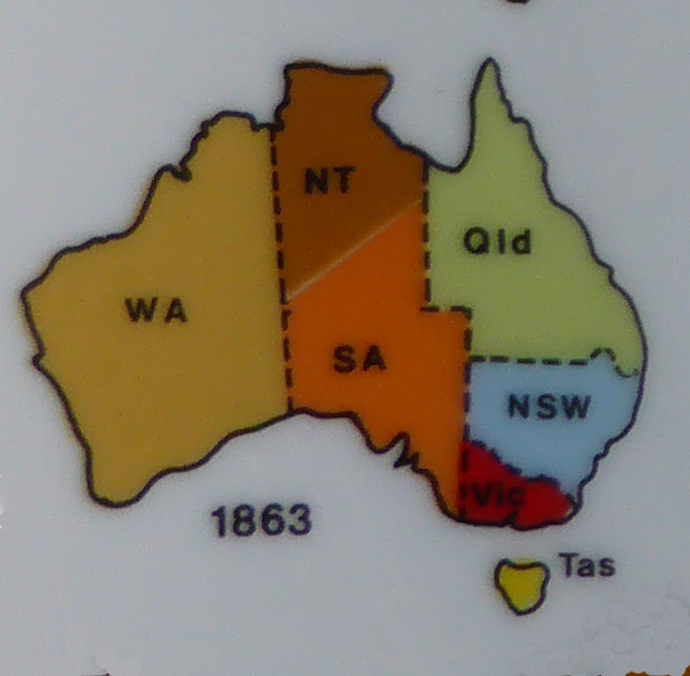 Australian Capital Territory
One late change to the borders of the State of New South Wales (Organisation 2) took place in 1911. That was when the Commonwealth of Australia took possession of the area now known as the Australian Capital Territory. Thus New South Wales has records relating to the selection of the site of Canberra (see our Guide to New South Wales State Archives relating to Responsible Government) and we have records relating to places which were part of the State prior to the transfer. Examples may be found in the School files (NRS 3829) listed in our online Schools index.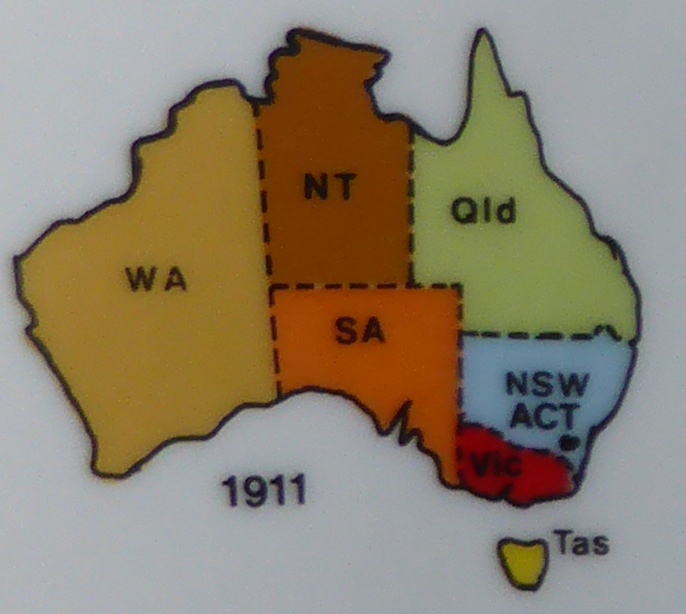 Understanding our changing borders can help us to understand what we can find in the archives of the State we now know as New South Wales!
Verso of Plate