As part of an exciting new Crowdsourcing project Oldweather.org is asking members of the public to help transcribe information in the naval logbooks of Royal Navy warships from the WW1 era. This will make information about past climate and historical events widely accessible.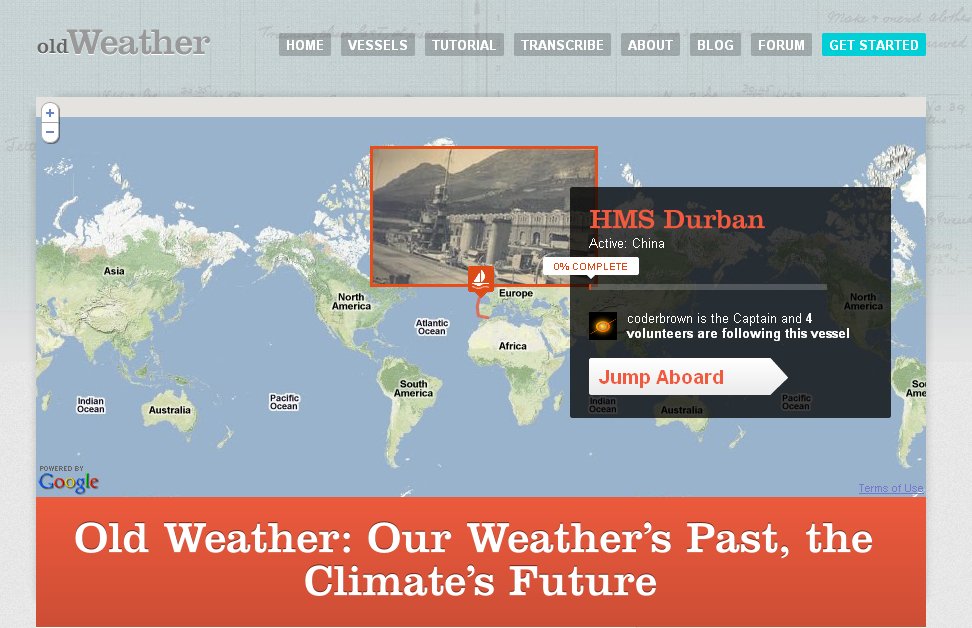 From the website:
Alastair Dunning, programme manager at JISC which is funding the project, said: "Solving complex scientific problems used to be restricted to the laboratories of the university campus. But with sites like Old Weather, the general public can play an important role in uncovering the data that underpins the arguments behind climate change. Hopefully, Old Weather can spark a whole range of similar cyber science projects, engaging the public in the grand scientific issues of our time."
Read the full Press Release
Getting Started Tutorial
This online tutorial shows beginners how to get started and gives a quick look at the transcription process. Zoom in over the handwritten text and record the information you find. It looks like good fun!
Links to other articles about oldweather.org