By no means exhaustive, how could it be? Too many archival websites, too little time. Below is a broad spectrum of interesting reading and viewing from around an archivally themed internet: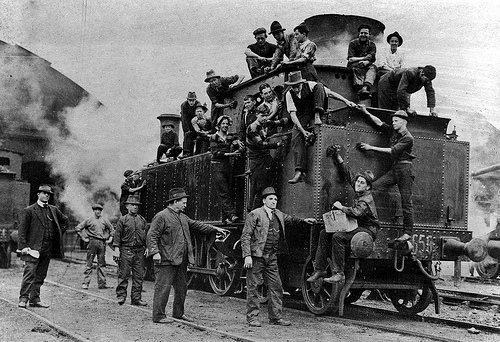 Link Roundup
Something to watch
From the Collections Australia Network a "five-minute video threading stories about seemingly ordinary objects together to reveal their dark and often emotionally-charged nature." Titled Not So Innocent Objects this CAN video is a wonderful example of how combining archives and objects can bring history to life:
Something to do
At Librarians Matter, Kathryn Greenhill has put together a short video on how Zotero helps her to correctly attribute the Creative Commons Flickr photos she uses in presentations:
Something to contemplate
An older post from Archives Next but in this online environment it is definitely still the theme 'du jour'. The concept of Archives 2.0 is not just about using the available  technologies but about changing our attitudes. Being open, flexible and user-centred…well worth the read:
Another fascinating item is a Society of Archivists presentation by George Oates on the Flickr Commons and Open Library (a project of the Internet Archive):
Thinking about Twittering?
Haven't yet taken the plunge? Watch this slideshare presentation:
Join the discussion
Archives 2.0:  The Social Network Community for Archivists 2.0 asks the following question: