There's been some recent discussion about Flickr following an article called How Yahoo Killed Flickr and Lost the Internet.
Kate Theimer raised the topic on her blog ArchivesNext and we thought we'd highlight it here:
…And if Flickr isn't the cool shiny toy it once was (and it certainly is not), are archives moving to something else to share images? Pinterest is addicting…but it doesn't have all the features of Flickr. Is Flickr still the go-to site for archives to share images, or have we moved on to something else? Facebook, perhaps? Or do you use both?
What about State Records NSW on Flickr?
We still like using Flickr for showcasing the SRNSW collection. Apart from anything it's simple to use and a friendly and informative community has sprung up around our photostream. Flickr reaches an infinitely larger audience than we ever could from our website and we can easily interact with visitors who are interested in our photos (which we can't do in our own image database).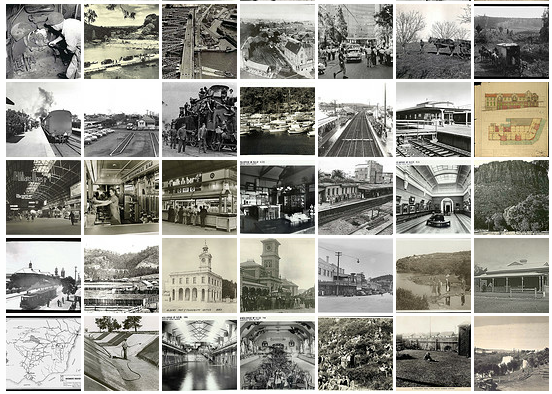 We're still not on The Commons, though; we've been on a waiting list for the last five years or so. Perhaps that part of Flickr has ground to a halt…?
We have also been experimenting with the Flickr API and feeding visitors' photos of our archives back into our catalogue. So, if someone chooses to post to our Flickr group then the image ends up visible to people browsing our catalogue – see here for example.
I think being part of Web 2.0 keep us (as archival institutions) relevant: people see what we have; who we are, and; possibly more importantly they know we exist. It's an opportunity to be in the places where people live/work/play online and not trying to force them elsewhere. We don't participate in tons of social media sites, we do what is manageable and experiment with what works for us.
Flickr has definitely been successful and it would be sad to see it go. What would the alternative be?
What are your thoughts?