The last photo post showing two views of Parramatta has most of us guessing the date at the 1930s. We'll leave comments open for a while longer on that one as it is still receiving a high number of visits.
In the meantime here is another photograph to brood over – Hyde Park Sydney. This one may be difficult as there are no cars or people to give us any clues but plenty of buildings in the background to be identified. Having said that it may be a cinch!
Click on the image for a larger huge version. Also, we've added an even larger version to Flickr – take advantage of the notes feature over there as you identify buildings and other items of interest. Good luck!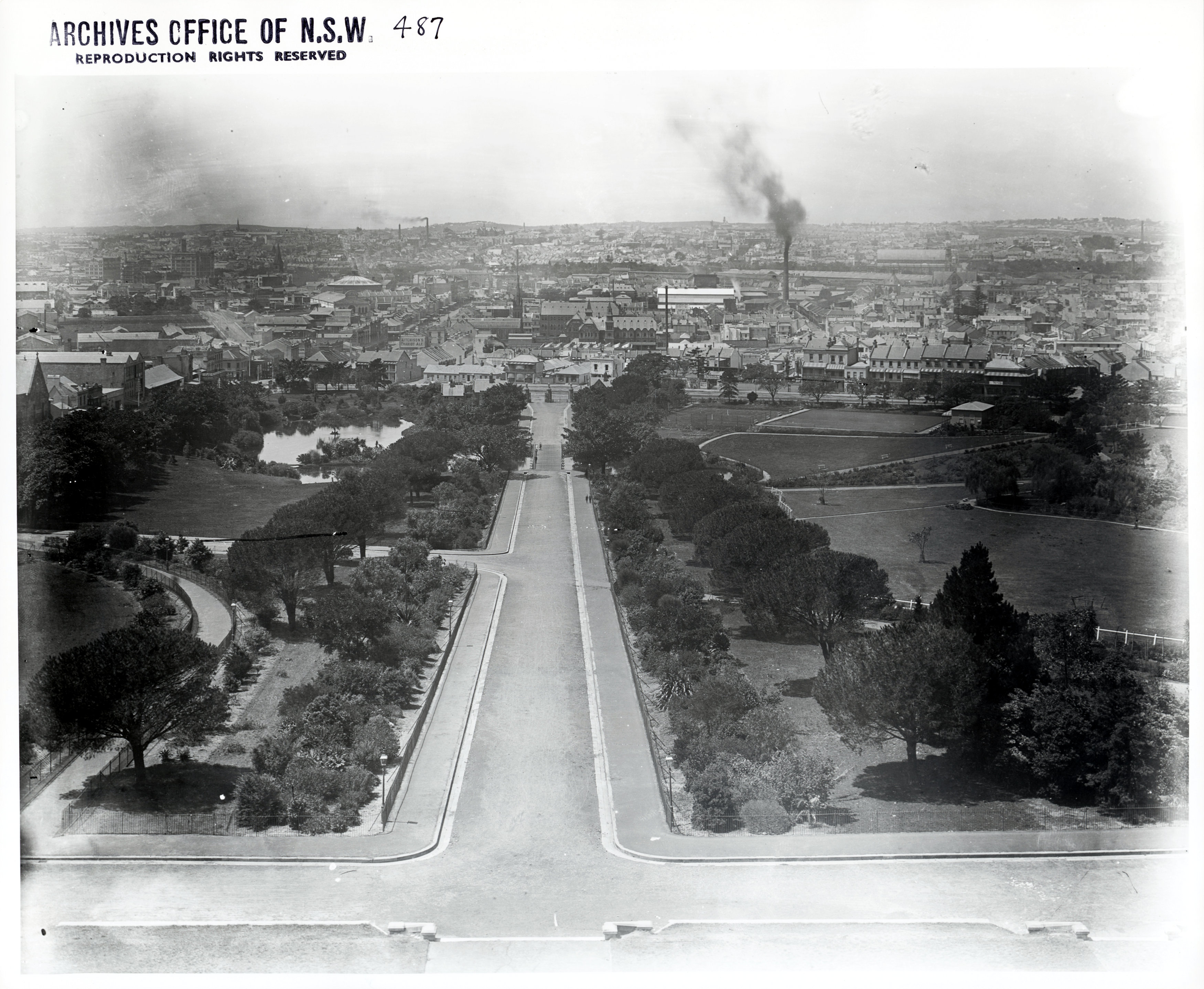 We have many other undated photographs in Photo Investigator and on our Flickr account. If you know the dates or any other interesting facts about these images please let us know.