A moment in time……
Bill Oates, University Archivist for the University of New England has requested help in dating a photograph. As UNE is a member of State Record's Regional Repository network we thought we would lend a hand.
The image was received as a donation and depicts a man in police uniform on a carte de visit created by Solomons of Armidale.

A general date range of this image was provided by the text – Mechanical Eye. We know that this cannot be earlier than 1862 based on  the Police Act and the technology of the image. The Mechanical Eye places the start of Soloman's photographic images at 1881 but notes that cdv images may have been created earlier.

We are hoping  that someone is good  on uniforms and can narrow the date range enough for us to start guessing names. I suspect that the date for the start of Solomon's business in Armidale will be c. 1870 not 1881 as in the book.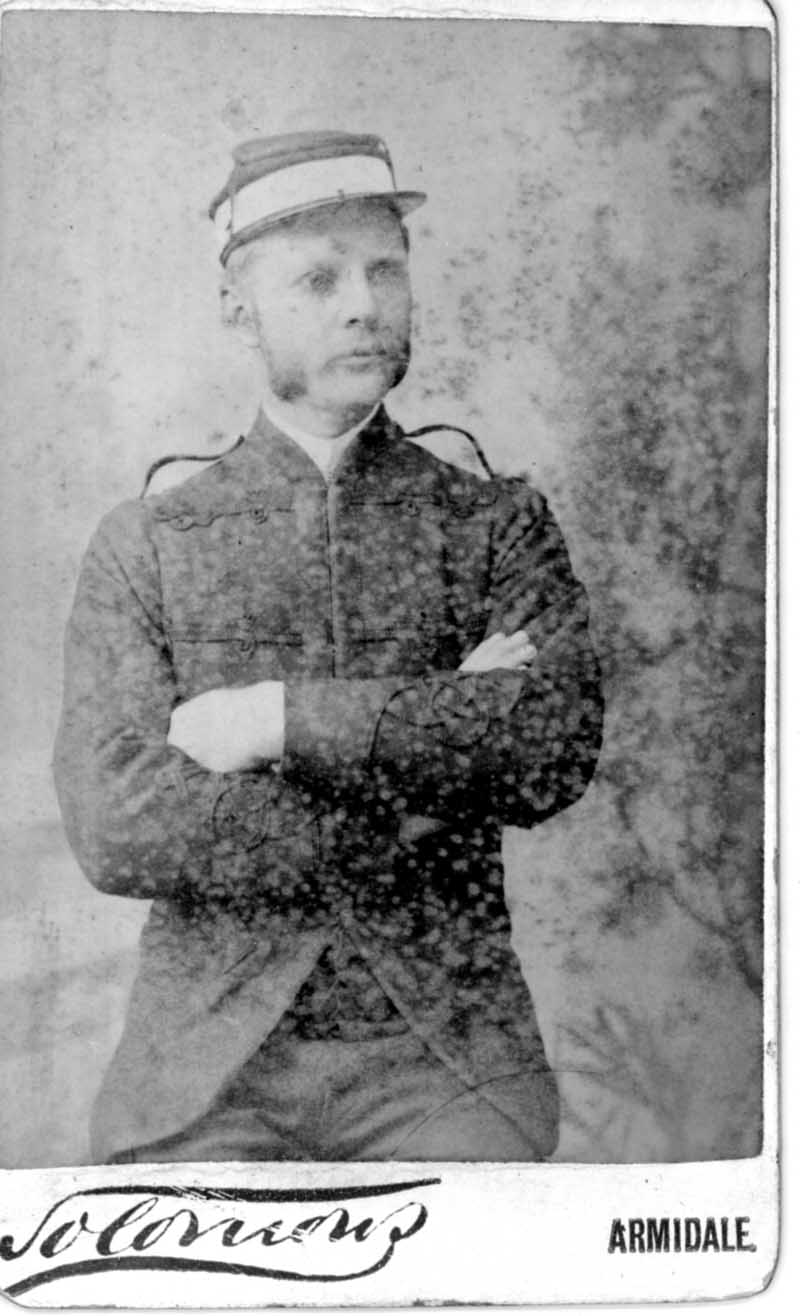 A comparison?
With many thanks to Bill Shute here is a photo of the Broken Hill Police Force taken in 1896:
Source: A Centenary History of the New South Wales Police Force 1862-1962 [written and compled by L.E. Hoban] (Sydney, Government Printer, 1962) (p.95)