A Moment in Time….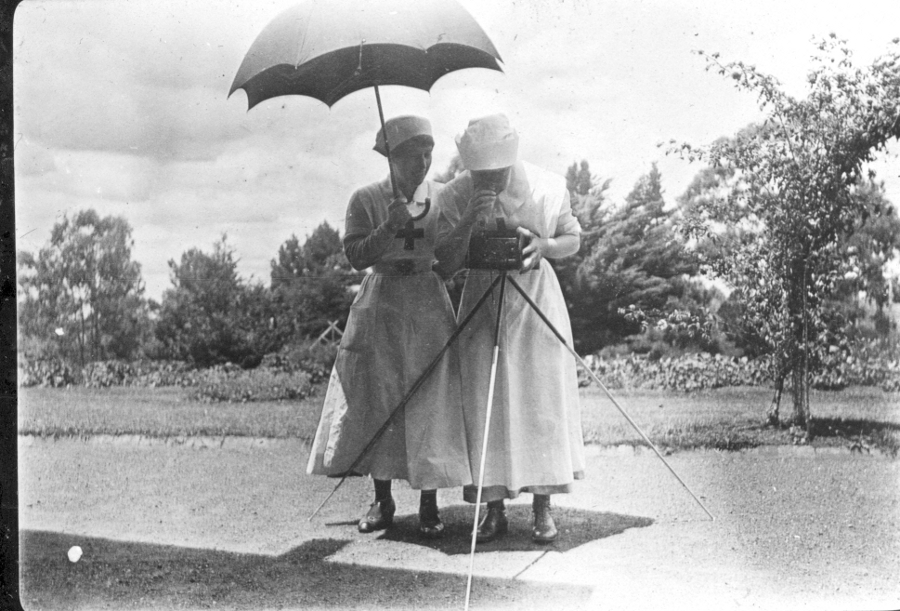 "Miss Elsie White of 'Saumarez' was a young woman with a keen interest in photography in the New England. She and her friends raised funds for the war, provided comforts for the soldiers and worked in a Convalescent Home in Armidale housed in the mansion 'Booloominbah' during this time."
15 July 2010 Edited to add
With thanks to William Oates at UNERA here is an additional photo of the White sisters at Dangars Falls with Cameras.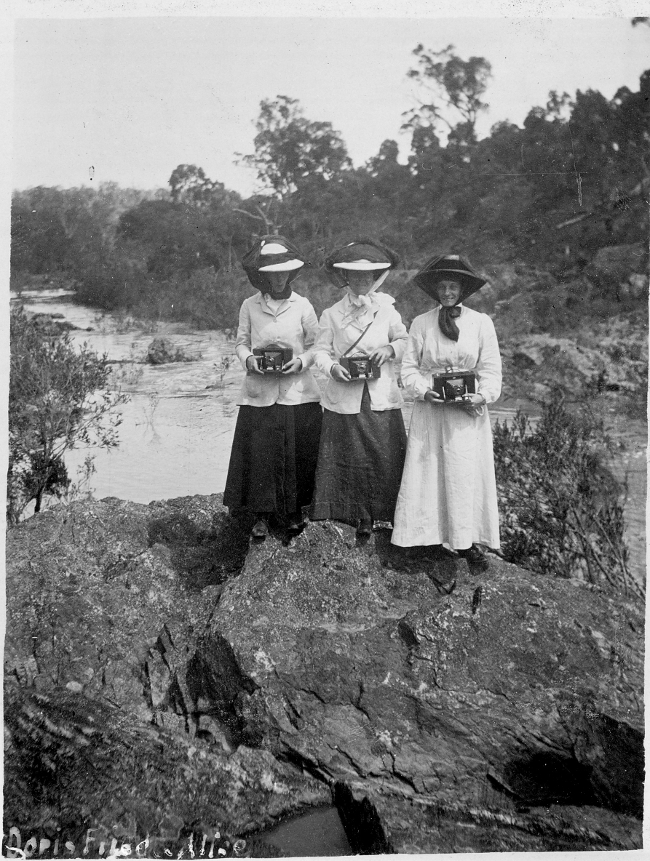 Can you date this photograph album?- part 1 (Tank Parade)
Can you date this photograph album? – part 3 (Ebor Hotel)