A Moment in Time……
And now for something completely different!
This image shows an alcoholic beverage price list at Sydney's Central Railway Station. Clues to the date could be the beverage sizes, the types of beverages available and the prices!
Is that enough information?  Can you date this photograph?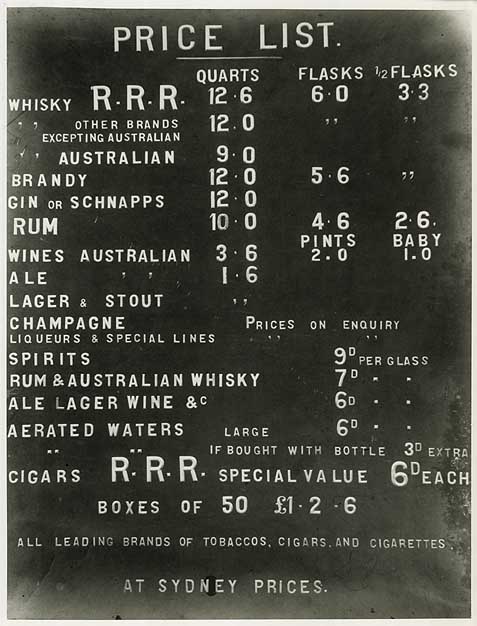 We have many other undated photographs in Photo Investigator and on our Flickr account. If you know the dates or any other interesting facts about these images please let us know.