A moment in time…….
Hopefully this is Customs House at Circular Quay…….
This should be easy for all our regular 'history detectives'…..there are lots of clues…trams, clothing, overhead wires etc etc. Other than the addition of modern transport and a few more people I don't think it looks that different to how it does today.
As this is the last "Can you Date" for 2010 we would like to thank everyone who had contributed to the series. We wish you all the best for the festive season!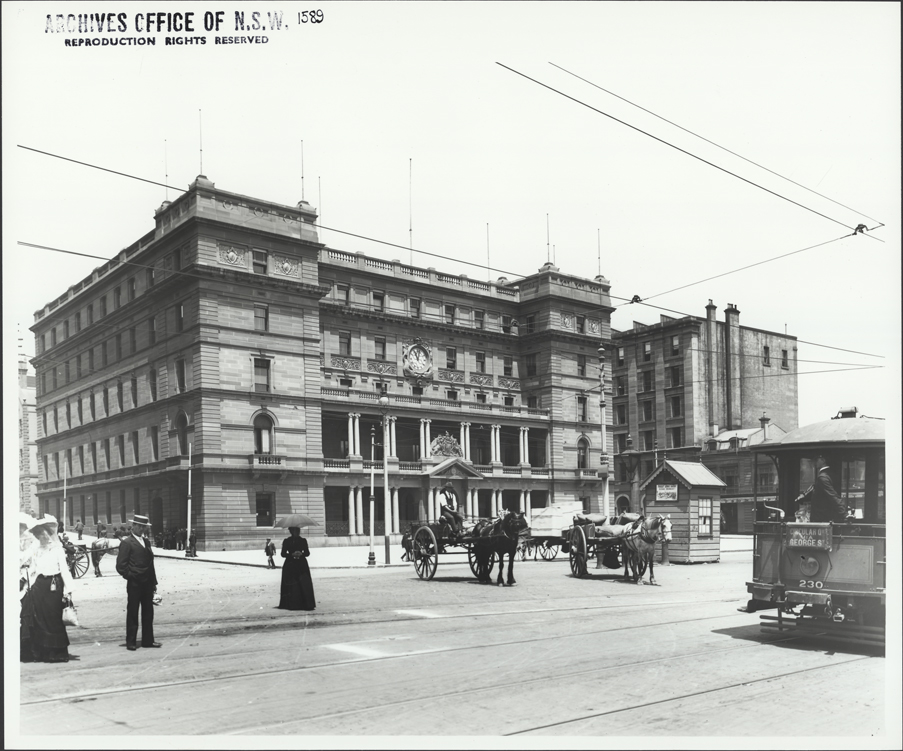 We have many other undated photographs in Photo Investigator and on our Flickr account. If you know the dates or any other interesting facts about these images please let us know.