We have a bit of a Riverina district theme going on. Later this week we will be publishing an interview with Wayne Doubleday, Manager, CSU Regional Archives and University Art Collection. And here we have a street scene of the town Wagga Wagga with the court house in the background.
What we do know, from Wikipedia, is that the court house was built by Charles Hardy and Thomas Hodson in 1901-1903.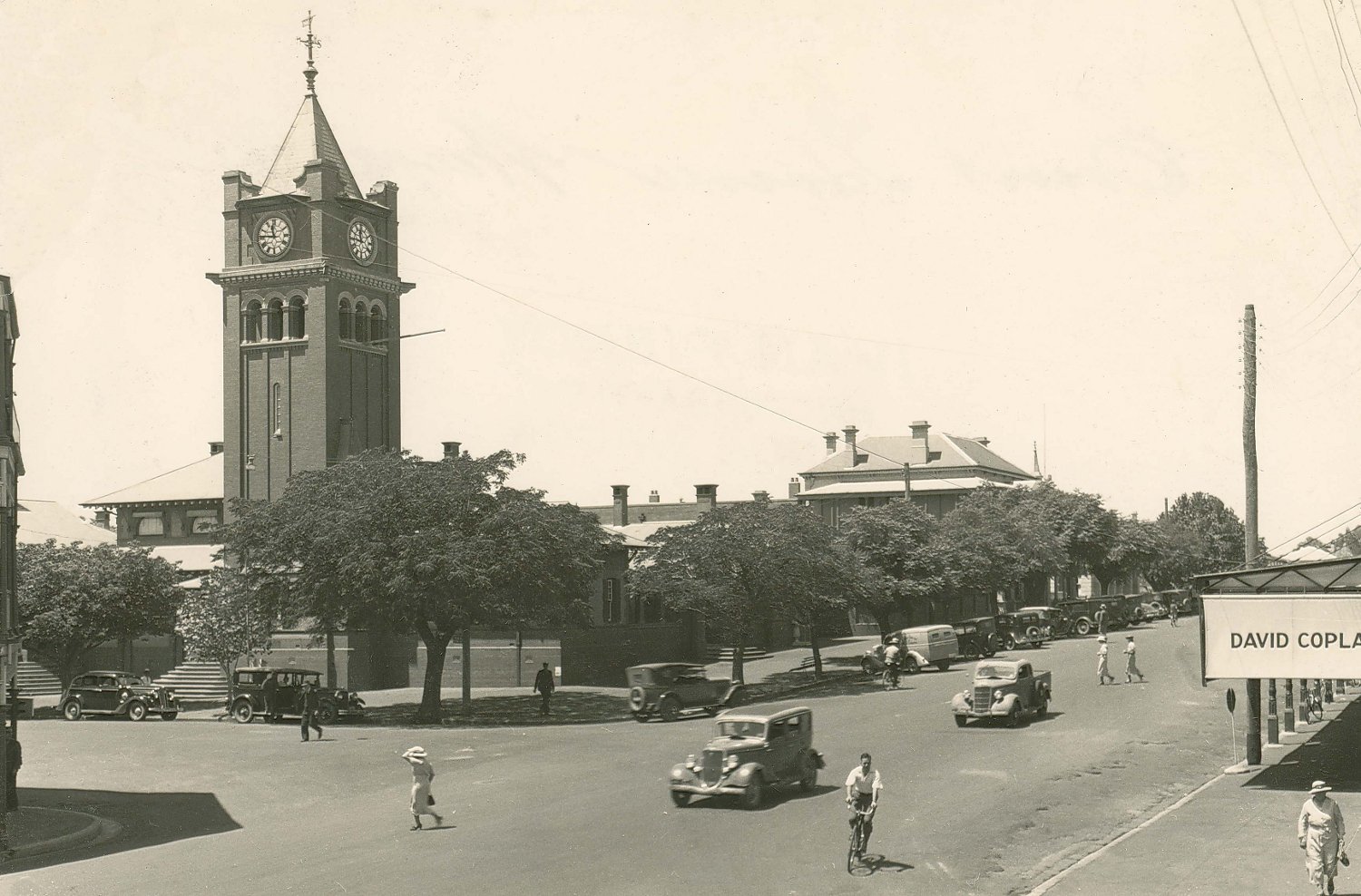 We have many other undated photographs in Photo Investigator and on our Flickr account. If you know the dates or any other interesting facts about these images please let us know.