A moment in time……
This image is of what is considered Sydney's main street….George St. It's from a time when the only horse powered transport on it was horses!  Hopefully there will be a number of clues in this image to help with narrowing down a date.
Larger version available on Flickr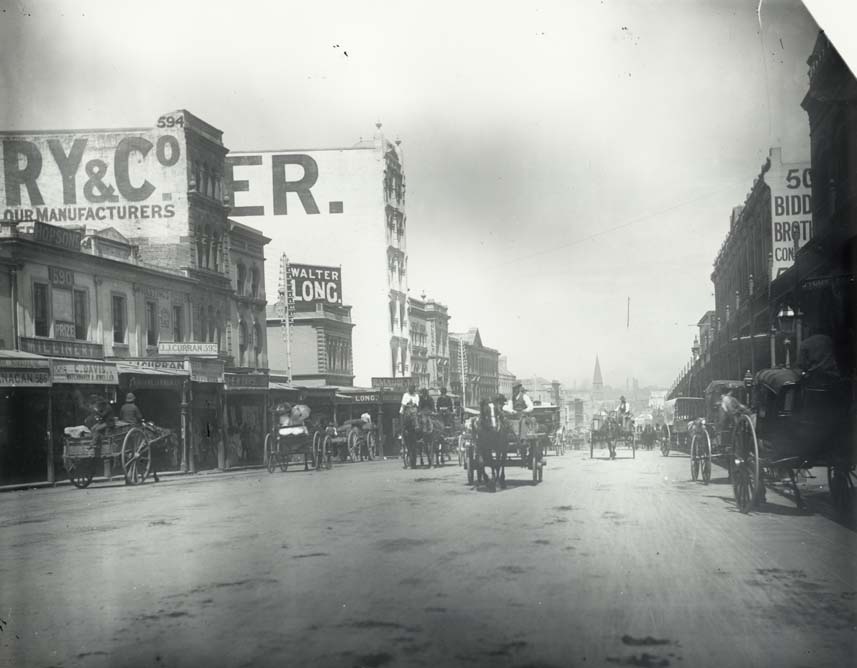 We have many other undated photographs in Photo Investigator and on our Flickr account. If you know the dates or any other interesting facts about these images please let us know.