We head back to regional NSW this week to Hamilton, a suburb of Newcastle, with the hope that our friendly train enthusiasts, clothing experts and Novocastrians will be able to help date this photograph.
What we do know, from Wikipedia, is that Hamilton Station opened in 1872.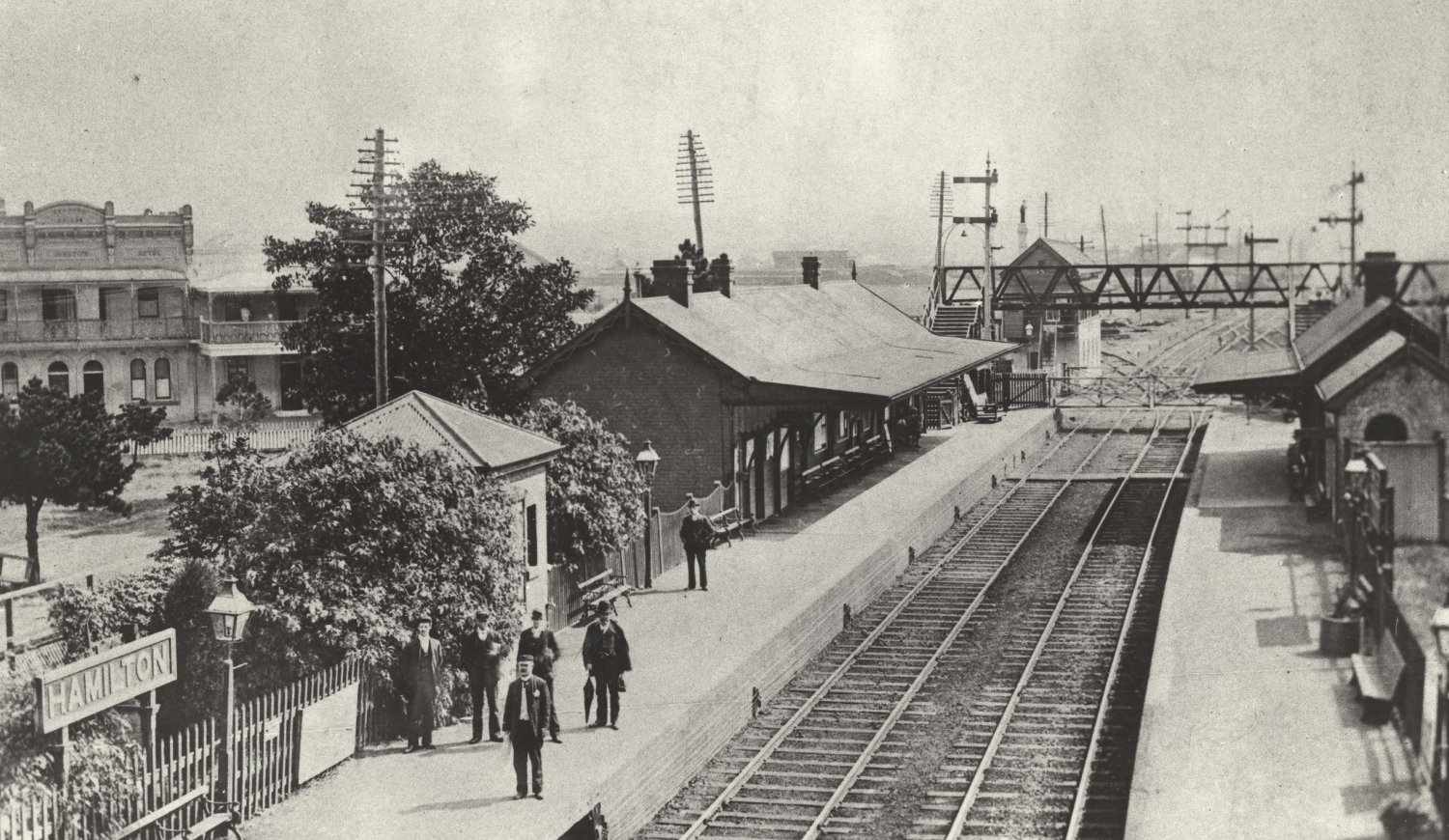 We have many other undated photographs in Photo Investigator and on our Flickr account. If you know the dates or any other interesting facts about these images please let us know.