It's a well known fact that The Rocks has many hotels/pubs. Although there are elegant 5 Star establishments the ones with the most character are those that are still standing and serving drinks just like they were over a 100 years ago.  One that falls into the latter category is the Hero of Waterloo…and like many Aussie pubs it's on a corner.
This is such a great image and we would like help in identifying the time period it was taken…so over to you!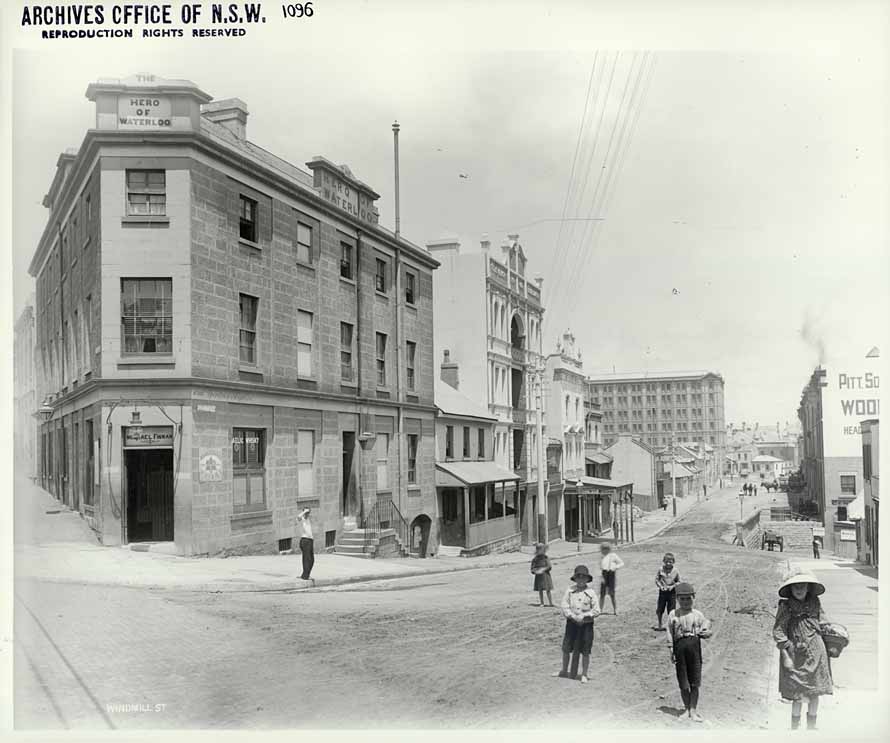 We have many other undated photographs in Photo Investigator and on our Flickr account. If you know the dates or any other interesting facts about these images please let us know.