This week we go back to the park theme and head to Hyde Park, Sydney. Just look at that traffic, or lack of! Today, people still relax in the park for their lunch break, however the trams are long gone.
We have a slight head start with this photo as St Marys Cathedral is in the background and an historical timeline is available on the St Marys Cathedral website. Can you help us to date this photo?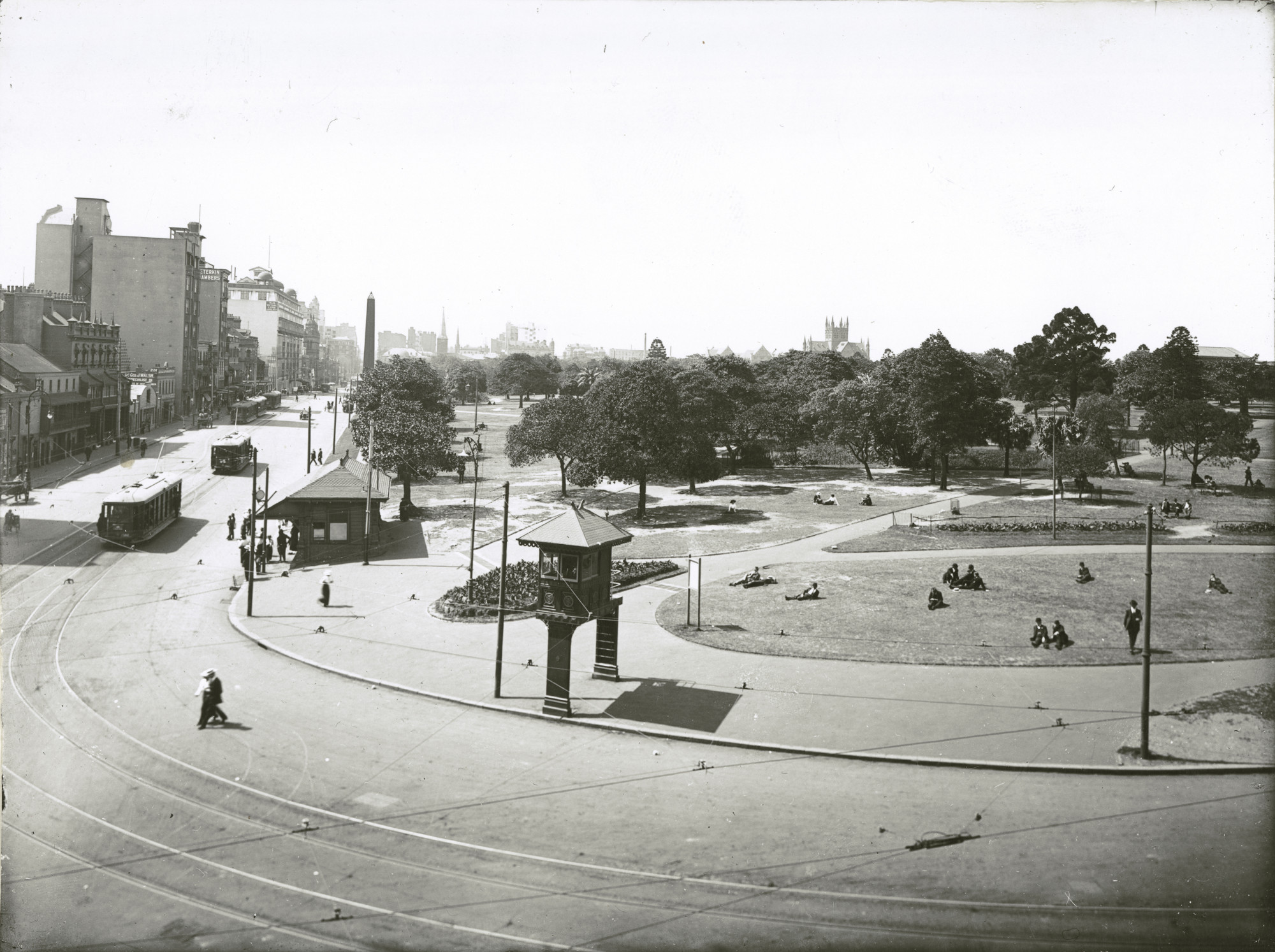 We have many other undated photographs in Photo Investigator and on our Flickr account. If you know the dates or any other interesting facts about these images please let us know.