We're back from a break!
Let's try to keep that summer holiday feeling with a picture of Junee swimming pool bustling with swimmers and onlookers!
There are quite a few clues to the date of this photo.
Can you date this photograph?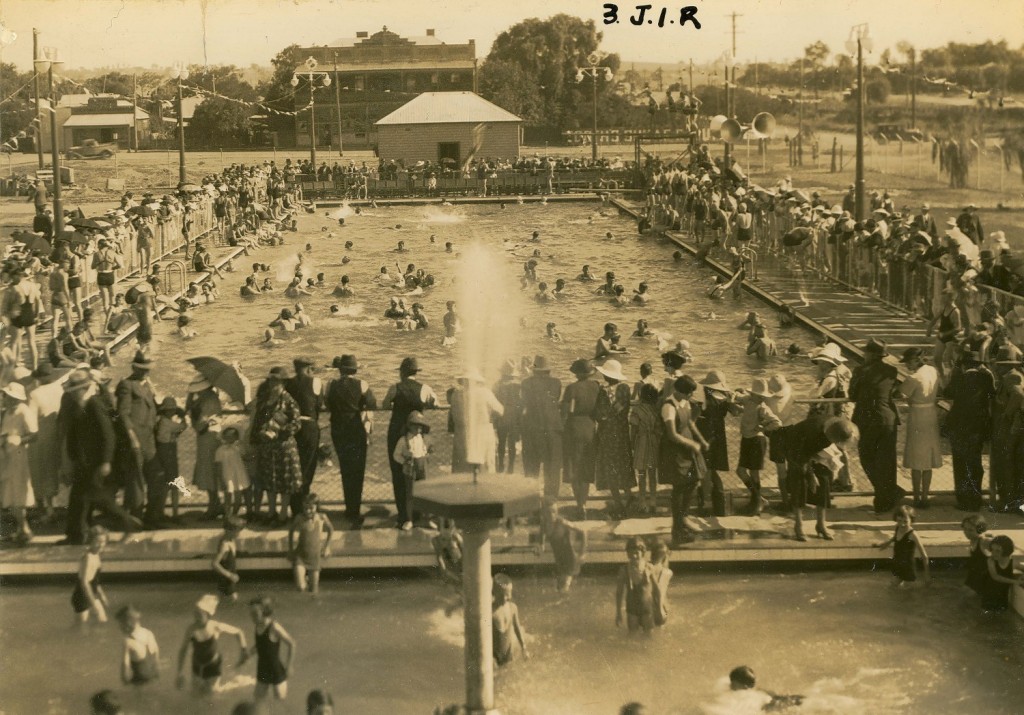 We have many other undated photographs in Photo Investigator and on our Flickr account. If you know the dates or any other interesting facts about these images please let us know.