A Moment in Time……
Before the weather starts to warm up again, a wintery scene for Can you date?.
This photograph of Skiers outside Hotel Kosciusko in Kosciusko National Park holds some clues to its date. The clothing and hairstyles might be a start and the car and buildings may provide a few more clues. Can you help us date this photo?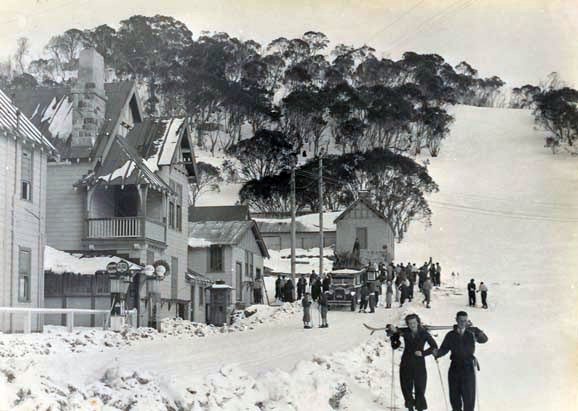 We have many other undated photographs in Photo Investigator and on our Flickr account. If you know the dates or any other interesting facts about these images please let us know.