UPDATE: Thanks to everyone who identified this image as NOT Post Office, Bond Street, Sydney but Customs House Building in Newcastle! These GPO images were 'identified' prior to their transfer to State Records – without your help some images might forever remain mislabelled.
——————————————————
A moment in time……
We have tested your knowledge on a number of regional NSW post offices…for a change we thought we would your help with dating an image of a Sydney post office.
No cars or people in the street…..just the time 12.55 pm.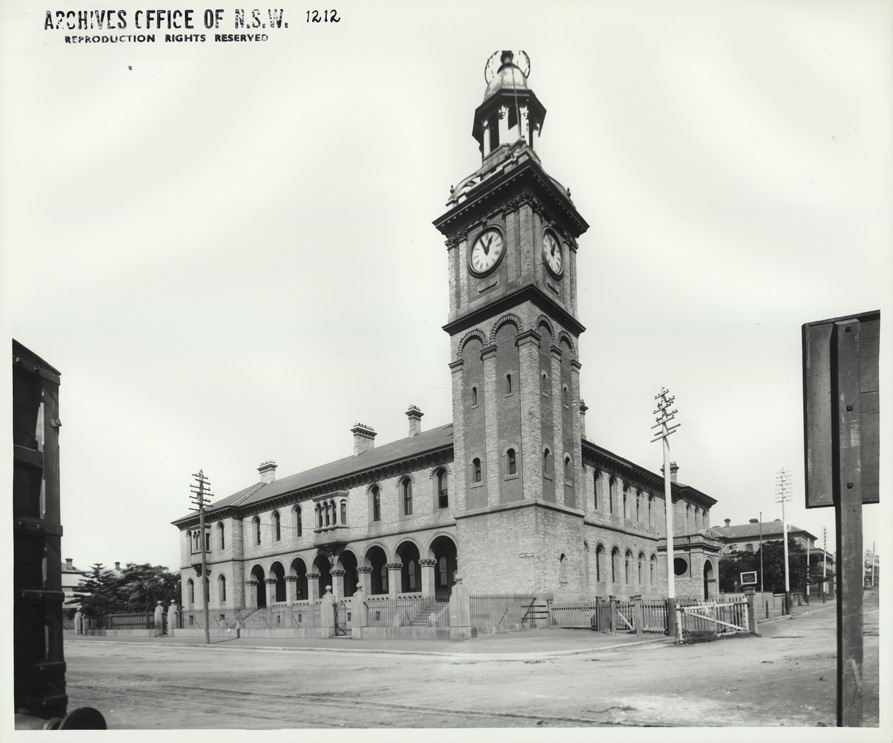 We have many other undated photographs in Photo Investigator and on our Flickr account. If you know the dates or any other interesting facts about these images please let us know.