A moment in time…..
At first glance this looks like it could be an image of the first road works taking place in Sydney…perhaps works to install tram lines….maybe? It looks like all  the work is being done with hand held tools…..not a jackhammer in sight. This is a three part puzzle…what street is it, what time period is it, and for what  purpose is the work being done?
We apologise for the quality of the image but even with the best archival care glass negatives are very vulnerable to the ravages of time.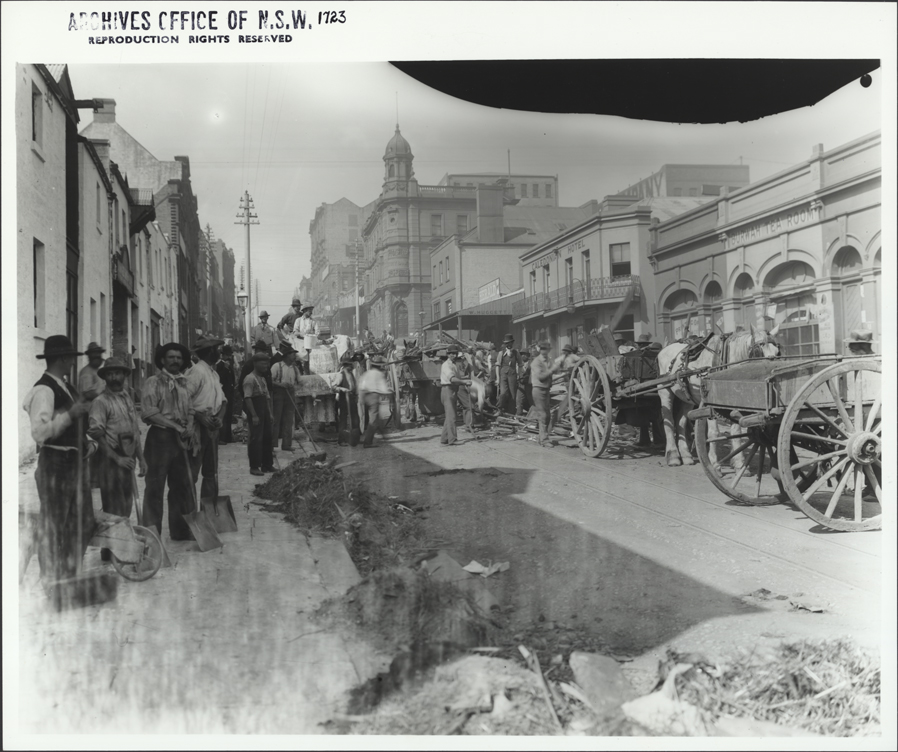 We have many other undated photographs in Photo Investigator and on our Flickr account. If you know the dates or any other interesting facts about these images please let us know.