UPDATE: This photo has been identified as Newcastle looking towards Flagstaff Hill and Newcastle Beach
——————————————————-
We came across this image in Photo Investigator recently, titled View of an unidentified coastal residential landscape – a Signal Station can been seen in the far distance.
We can't tell if this one will be a challenge or if it's too easy for you! Do you think you can help us to identify where this photo was taken?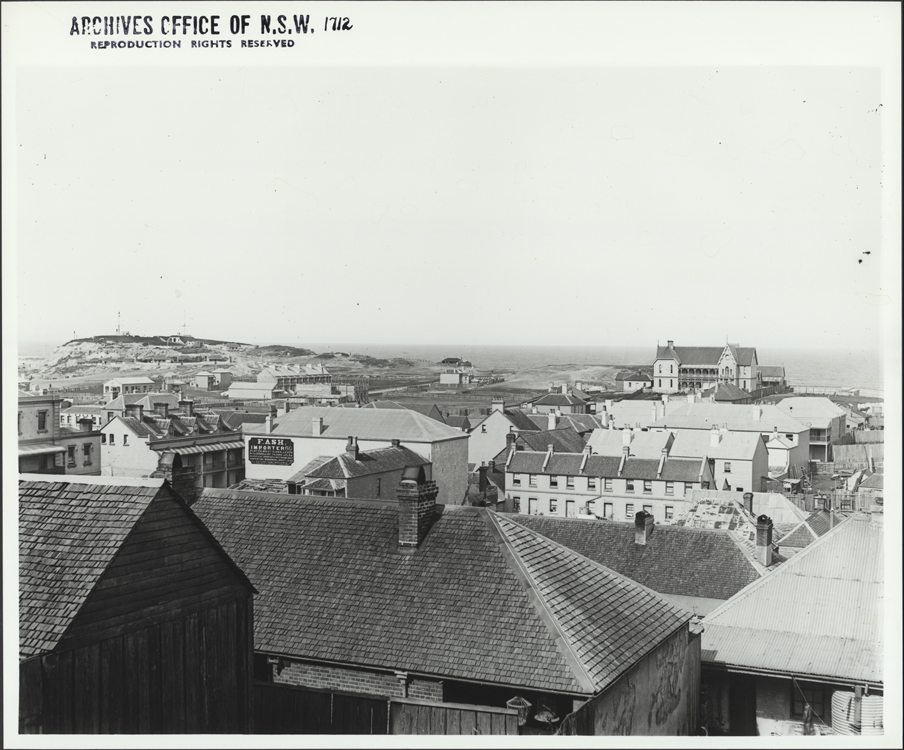 We have many other undated photographs in Photo Investigator and on our Flickr account. If you know the dates or any other interesting facts about these images please let us know.