This week we have an unidentified Post and Telegraph Office. It looks to be one of the first established buildings on the street as there are no other identifiable buildings in sight.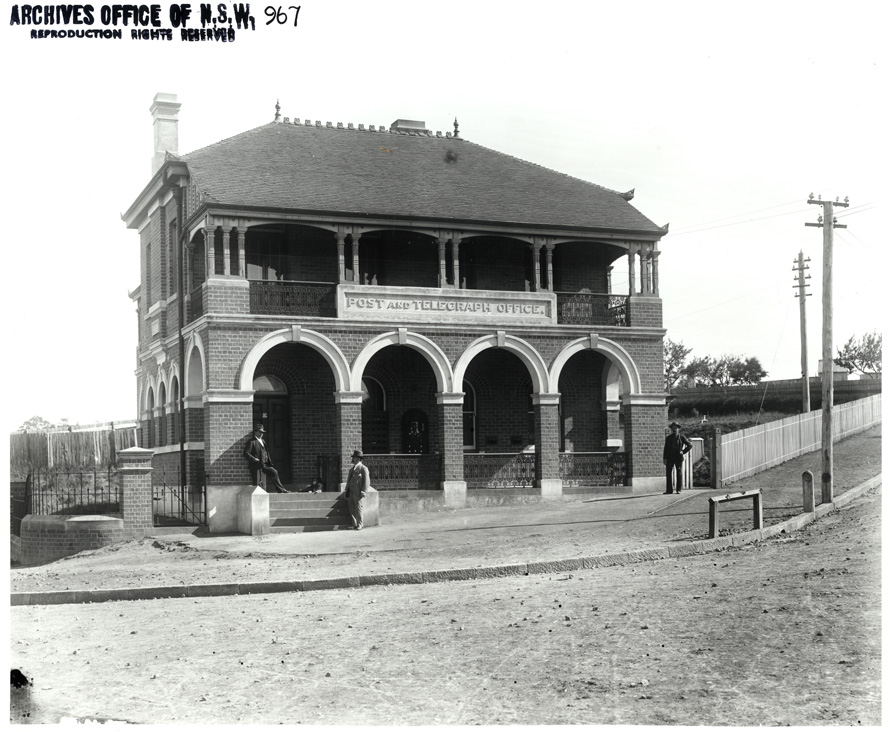 This image is part of NRS 4481 – the photographs were taken by officers of the Government Printing Office during the years c.1870-c.1920. and cover a wide variety of subjects, including: public buildings, railways, tramways, street scenes, harbour views, Sydney University, groups of people, ships, public occasions, the Botanic Gardens, military camps, wharves, dams and waterways, statues and slums.
We have many other undated photographs in Flickr account. If you know the dates or any other interesting facts about these images please let us know.