A couple of weeks ago I went to the 2nd Annual Web 2.0 and Government Conference in Sydney. Fiona brought this conference to your attention at the time, pointing the way to all the tweeting going on.
The two day conference was jam-packed with speakers, presentations, food and of course, tweets. Below is a summary, with some useful links, of what I took away from the conference (and what I have interpreted from my notes).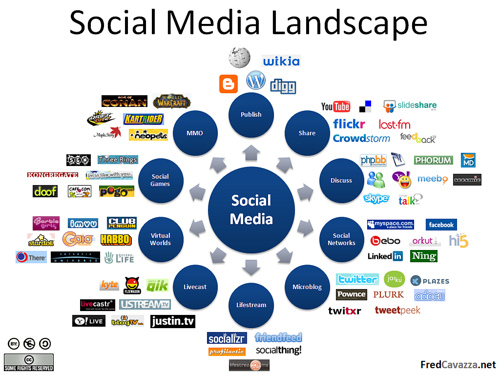 The 'stand out' topics re-iterated by several speakers, for me, were the need for cultural change within organisations towards using social media and making data/information open and accessible. Also, the examples from agencies in Victoria show they are leaps and bounds ahead of New South Wales when it comes to implementing Web 2.0 projects.
I've broadly grouped the points, starting with some of the definitions of Web 2.0 that I heard from the speakers:
Web 2.0 =
opens opportunities to engage the community in genuinely inclusive, transparent and collaborative ways
gives you opportunity to target audiences on demand
opportunity, but not necessarily a guarantee, for your project's success
citizen collaboration
participatory democracy
listening to the crowd.
Using Web 2.0
the potential benefits are big…and also difficult to measure
a multi-channel approach can be used in delivering information (audio, video, text etc) and this may assist in overcoming accessibility issues
don't re-invent the wheel; the tools you need are already out there
releasing information under CC licensing will not end the world (see Government 2.0 Taskforce recommendations)
the Victorian Government is releasing 80% of information under CC.
Staff/Agencies
in many organisations staff use social media as part of their work (it didn't appear this was the case for most of the audience at the conference –  social media is used in organisations but not 'across the board')
show don't tell; if you are going to implement social media across the agency then show your staff how to use it, don't simply direct them to use it
have a social media policy for staff and teach basic lessons, i.e., "Social Media 101"
test-drive Web 2.0 internally if you can – YAMMER is like Twitter but can be used 'in-house', behind your organisation's firewall and is a good testing ground
use Wikis for participatory project planning; can be used in a  similar fashion to Word as it has a 'track changes' feature
learn from your mistakes: future projects will always better than your first ones – 'innovation can proceed with improvements'
check the US Department of Defence social media guidelines (example of an organisation adopting Web 2.0)
YouTube Video –  "The Machine is Us" Web 2.0
Tools – "Google Public Sector"
Web visitors/users
1 in 6 minutes spent online is on a social media site
Facebook = where the crowd is
80% of web visitors arrive via search, not the homepage
web users have extreme expectations – expect you to deliver more than you say
people expect rapid response to communications
"Post-moderate" (that is,  don't vet them first) in Web 2.0 projects to get the discussion flowing instantly – (people will be more likely to comment if they see opinions already out there
post-moderation can work when you set the tone/rules at the outset
Understand Your Audience
Data
should be open, free, re-usable, discoverable
should be machine-readable (not PDF based)
should be  transparent (attribute origin) and show currency ie (time-stamped).
don't just publish data (make it all of the above)
open data = engagement; transparency =  improved democracy; leadership & culture
speakers backed the idea of publishing your data, regardless of its (metadata) accuracy while some audience members felt it should be accurate.
Information
is a resource, if it already exists then use it as much as possible….and freely
government firewalls impede collaboration – "information is more powerful when it is set free"
PSI = Public Sector Information. Agencies are custodians of PSI, not the owners
Cultural change is needed – is there a good reason why you shouldn't release PSI?
All laws etc about information were set up before the Internet. Organisations are all based on "permissions for information" and need to evolve.
Mobile websites and apps
60% of mobile users browse the web
Mobile = instant communication
What is your mobile strategy? Include one in your digital strategy
Making a mobile version of your website might be better than building an app (accessibility-wise and cost-wise)
I think there is some relevance here for the Archives 2.0 sphere.