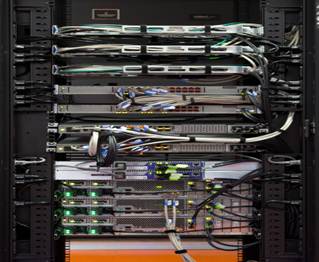 The State Records NSW Digital Archives project team has released the Digital Archives migration methodology as an exposure draft on the State Records website.
Digital archiving presents many challenges regarding preservation, storage and access but included with these is the challenge of transferring digital records required as State archives from agencies to State Records. Whilst State Records has well established procedures and processes for transferring physical format records required as State archives the transfer of their digital format equivalents is new for State Records. There are many requirements that are the same for the transfer of both physical and digital format records but the transfer digital format records does require new processes to be established.
The migration methodology has been developed by the Digital Archives project team to establish a means of managing transfers of digital records required for retention as State archives. These transfers will be undertaken as migrations from agency systems to the State Records Digital Archives.
The methodology provides a structured framework to manage these migrations as projects. Development of the methodology has focused on producing an adaptable, flexible and scalable model that can be used to manage different types of migration scenarios to the Digital Archives repository.
State Records is seeking comment on the exposure draft. Comments can be submitted via email to Paul Elliott, Project Officer Digital Archives: paul.elliott@records.nsw.gov.au. The methodology will be open for comment until Friday 25 October 2013.