Have you ever wondered what the archives of the future will be like? These days we all use digital technologies to generate vast quantities of digital information documenting our lives, our work and our history; emails, websites, data collections and more. What happens to that information in the long term? Unlike paper, it is not something you can store in a nice climate controlled environment with adequate labelling and know that it will be readable in 100 years.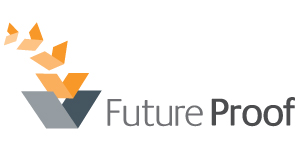 This is a question that State Records has been concerned with for some time, and indeed we have a dedicated strategy – Future Proof – that is all about helping government organisations make and keep reliable and accessible digital records, and looking at ways to preserve and make digital records available as State archives.
One very important element of our digital records strategy is for State Records to have the capacity to accept and preserve digital Government records. We have been working towards this aim for some years, establishing a digital records preservation policy framework and seeking funding via the preparation and submission of a number of business cases. It's been a long road!
Digital State archives project to start in 2011
So we are very excited to finally be able to announce that funding has been secured that will allow us to start a three year project to develop and implement a digital State archives solution for the New South Wales Government. The digital archives infrastructure will work with State Records' existing systems and processes for the management and use of paper based archives. It will conform to international standards and best practice for trusted digital repositories and will adopt common tools and approaches used by other Australasian government archives authorities.
For the Government and people of New South Wales, the digital State archives will mean:
improved government efficiency and quality of services as a result of keeping digital records in more accessible formats and ensuring they remain authentic and reliable
the preservation of authentic and accessible digital records that document citizens' rights and entitlements, environment and history, and, ultimately
seamless online access to digital archives in conjunction with digitised paper archives, offering the people of New South Wales greatly enhanced access to State archives documenting our history.
Keep in touch
It's very early days, and we will not be able to start accepting transfers of digital records for a while yet. But there will be many exciting milestones on the way, and we plan to keep everyone up to date with the project via our Future Proof blog: http://futureproof.records.nsw.gov.au and on Twitter http://twitter.com/FutureProofNSW .