Commemorative Events
In 2010 there are very few Australians alive that can remember back to the first commemoration of ANZAC Day in 1916. On 25 April 1916 a combination of national loss and pride had been engendered by the military setbacks and successes of the year before. The population set about creating the rituals that we have all grown up with. The far more numerous casualty lists of the next three years were still to be endured. This Anzac Day concert programme from Uralla in 1916 is an early example of one rural community dealing with this new national day of remembrance. It is interesting to note the range of traditions and sources that were drawn on for this commemoration.
Uralla 1916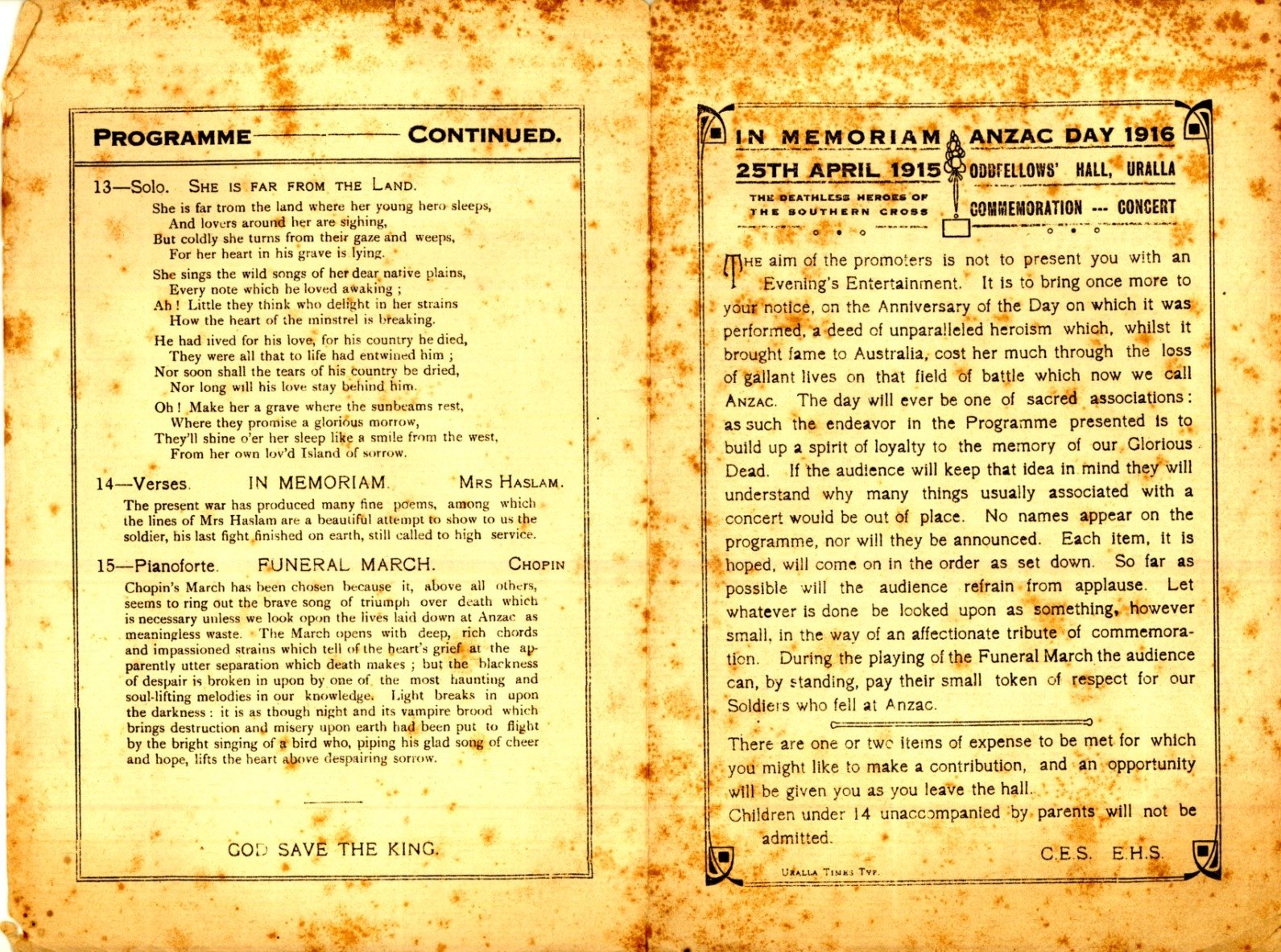 "The aim of the promoters is not to present you with an
Evenings Entertainment. It is to bring once more to your notice,
on the Anniversary of the Day on which it was
performed a deed of unparalleld heroism which, whilst it
brought fame to Australia cost her much through the loss
of gallant lives on that field of battle which we now call
Anzac."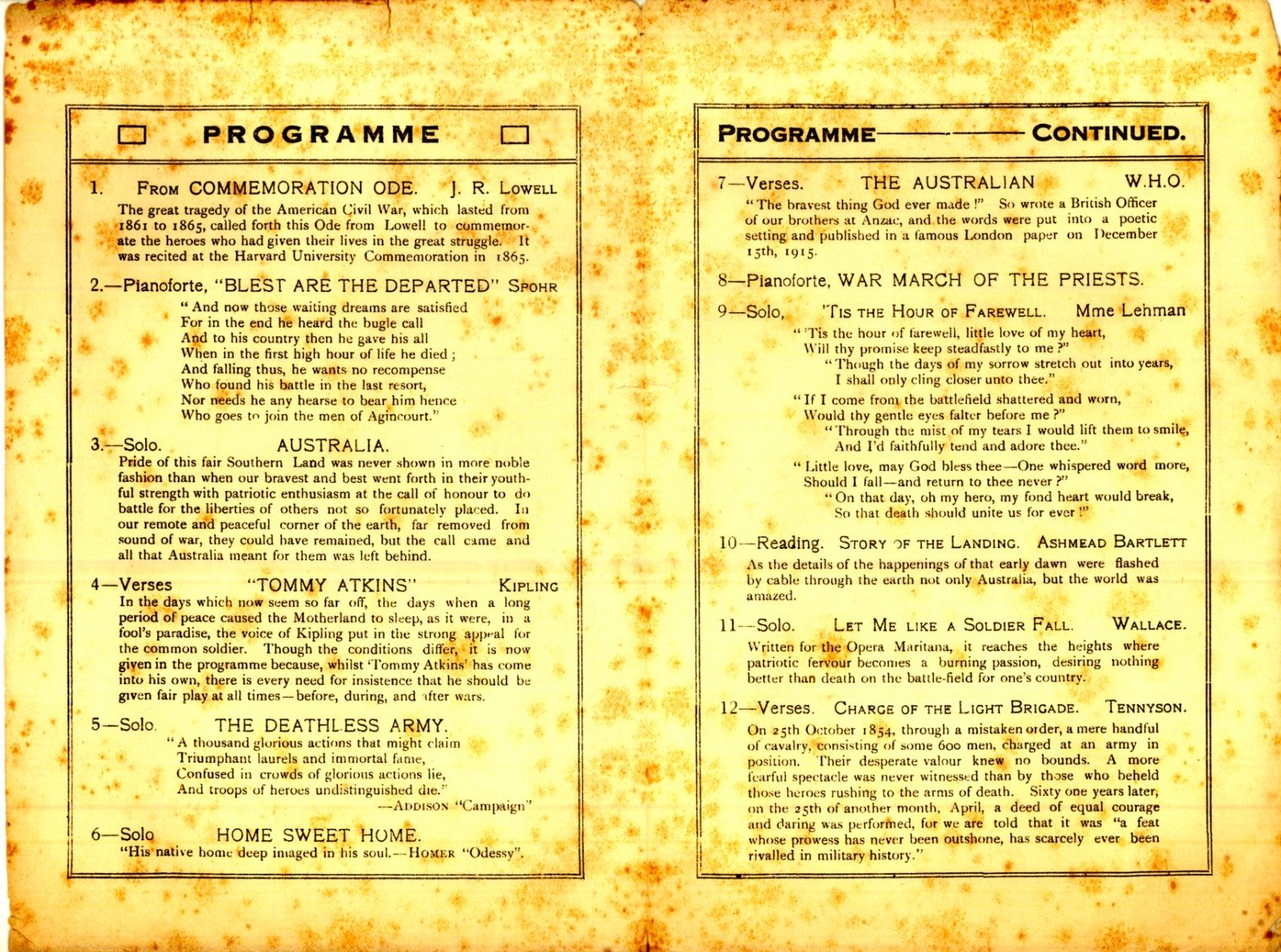 Commemorative sites  
Across the world, others were seeking to express the same feelings for their national loss. The following images are from sites in Europe were members of battalions from Northern NSW served during World War one.
Polygon Wood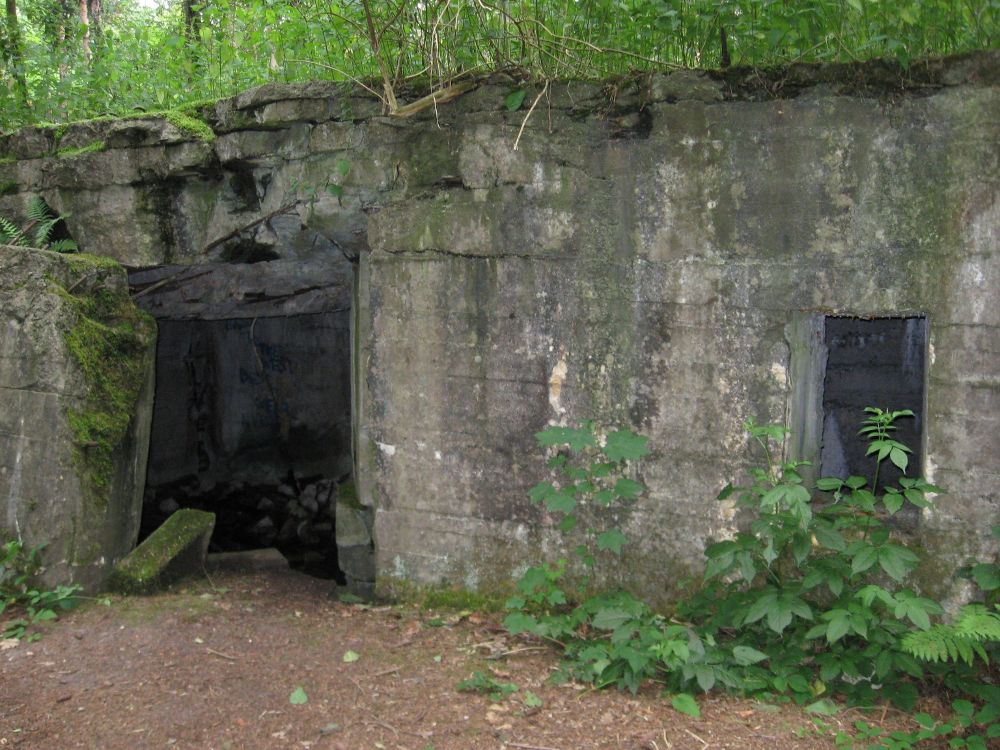 After the Messines attack of March 1917, the Australians followed up by assaulting Polygon Wood as part of the 3rd Ypres campaign.  A lot of Northern NSW references to this area. The 33rd Battalion had a lot of action in this area that is reflected in our archival holdings.
Fromelle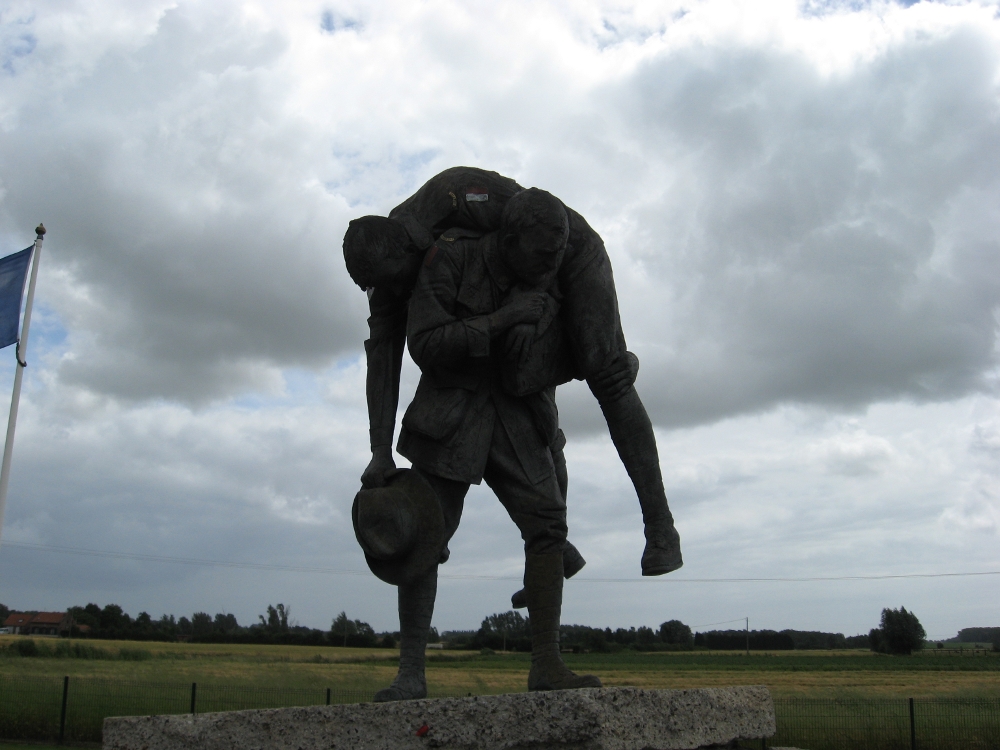 Australia took 5,500 casualties in a 'trench raid' in 1916. The attack was only a diversion and was followed up by Pozieres where we copped another hiding.
Peronne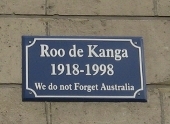 The Australian's crossed the Somme River and assaulted Mont St Quentin in late 1918 then took Peronne.
Flanders 
Canadian physician and Lieutenant Colonel John McCrae wrote the poem 'In Flanders Fields' whilst stationed in this medical dressing station in Flanders.
William Oates is the University Archivist at the University of New England and Regional Archives