A guest post from the friendly folks at Historypin!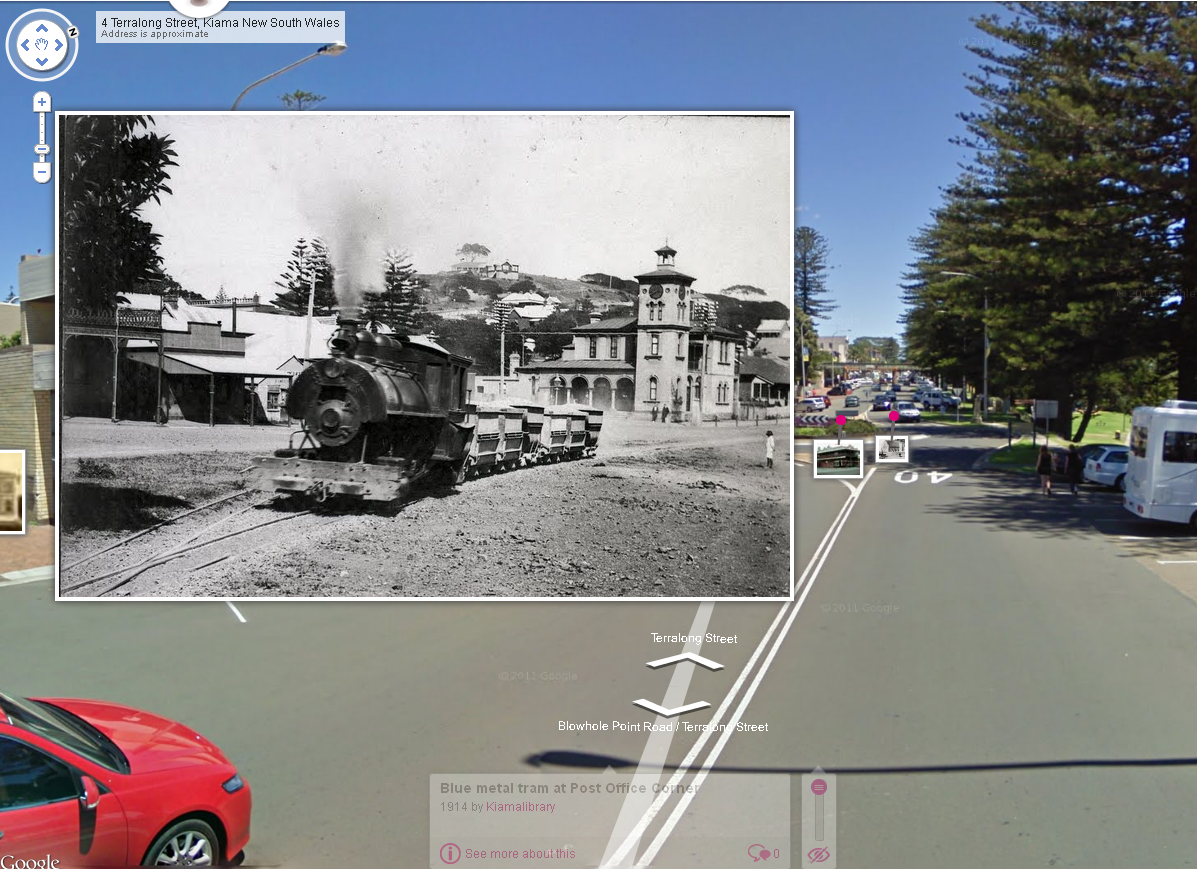 Blue metal tram at Post Office Corner, pinned by Kiama Library, NSW
Historypin is a public history collaboration working with individuals and communities, in partnership with Google and over 100 institutions around the world, to share their collections and build community around local history.
A user-generated site, anyone can contribute their photos and stories to Historypin, which is searchable by place and date. Users can geo-tag and date their content by pinning it to the Historypin map, overlaying it on Google Street View where available.
Photos, video and audio recordings can be added, enriched by stories and memories from users and added to Collections or strung into Tours.
Augmented reality on the iPhone app
All content added to the Historypin map appears on the free Historypin app for iPhone and Android. The app uses augmented reality to allow you to explore content in situ overlaid onto existing scenery, take modern replicas of historical photos and upload photos straight from their camera to the Historypin map.
Early next year we will launch a range of new tools for archives which will include the ability to upload large amounts of content at once, embed Historypin tools on your site showing only your content, and have a dedicated Historypin 'channel' on the site and app.
We're also working to incorporate geo-tagging games into the Historypin experience, enabling institutions and users to open their unlocated photos to the public to locate. These crowdsourcing tools will also harness the Historypin community to help improve photo-meta data.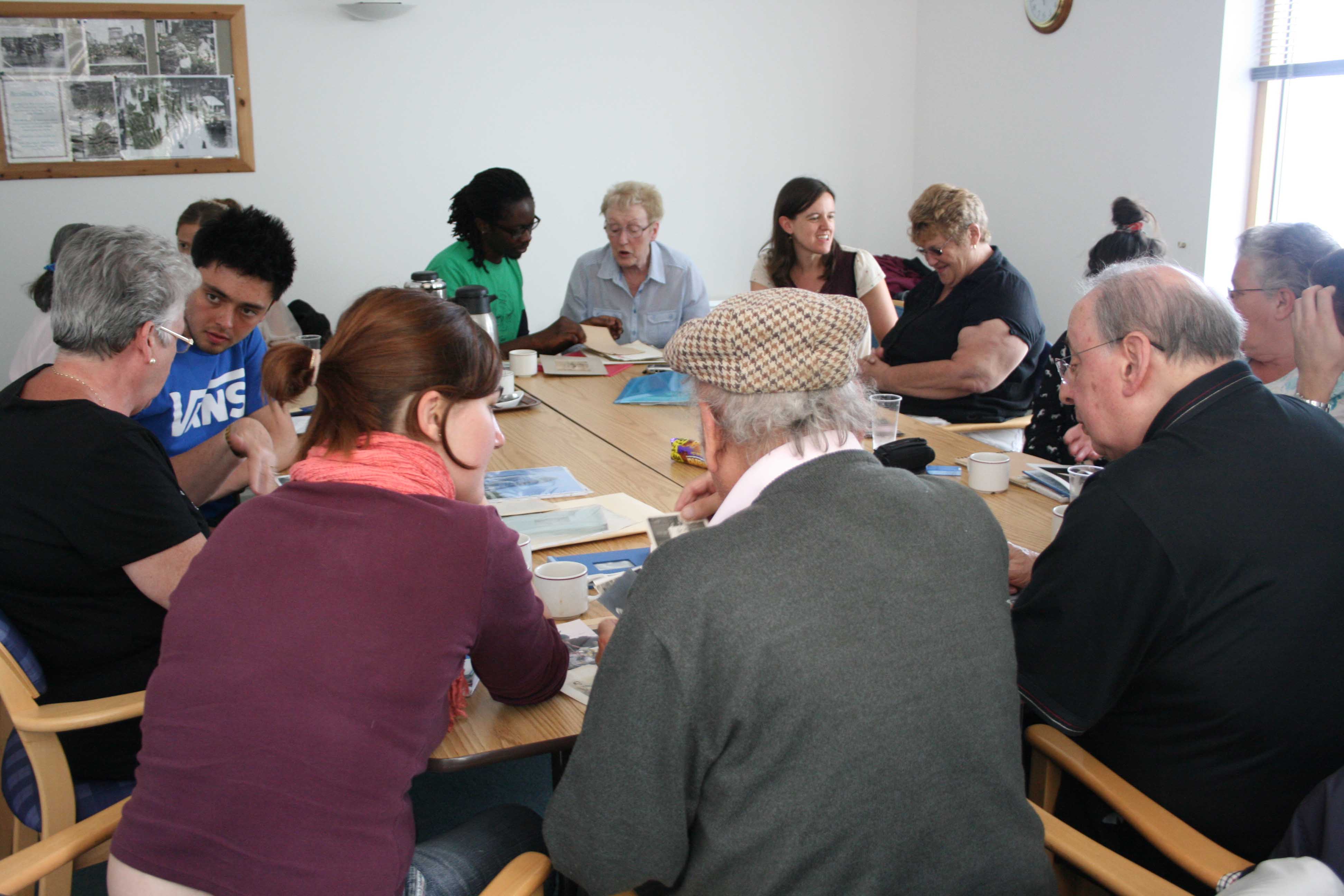 Inter-generational Historypin workshop with Magic Me in East London, UK
Historypin was created by the non-profit We Are What We Do as a way of bringing people together from across generations and cultures to build stronger communities. So at the heart of Historypin are our Local Projects which take Historypin into the communities to work with archives, schools, community groups and residents to dig out and pin their history. Pinning Reading's History is the first of these, drawing the town together to create a communal history of the area.
If you're interested in collaborating with us to share your collection on Historypin or learn more about how we are working with communities, get in touch with Rebekkah Abraham, Historypin Content Manager on rebekkah.abraham@wearewhatwedo.org, or follow us on our blog, at http://blog.historypin.com.