Happy New Year to all our readers! We hope you enjoyed your celebrations and parties – do you remember your New Year's resolution?
On this day, 200 years ago, Lachlan Macquarie became Governor of New South Wales. State Records NSW has put together a digital gallery to celebrate Macquarie, who was governor of New South Wales from 1 January 1810 – 1 December 1821. The online exhibition features iconic documents from the wealth of Macquarie-related material in the State Records collection. This is a dynamic gallery and will develop throughout 2010 so make sure you stop by more than once.

To celebrate the launch of the Lachlan Macquarie: visionary and builder gallery here at Archives Outside, we will be giving you a sneak peak 'behind the scenes' in a series of posts that will chart the blood, sweat and tears involved in putting a project like this together!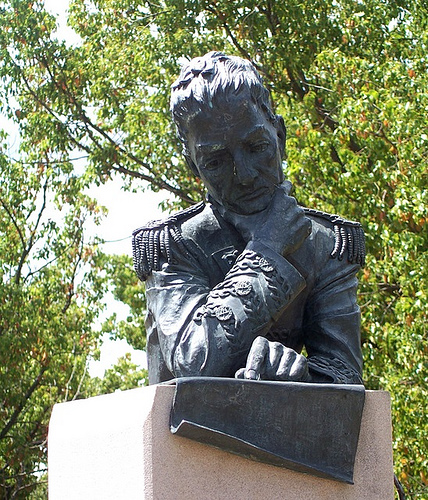 We have briefly posted about adding a digital gallery to your website as a simple way of promoting your archival collection. In this new series we will look at how this particular display was achieved, from the first meetings of the exhibition committee to the creation of the gallery on the website.
Watch this space for more to come!