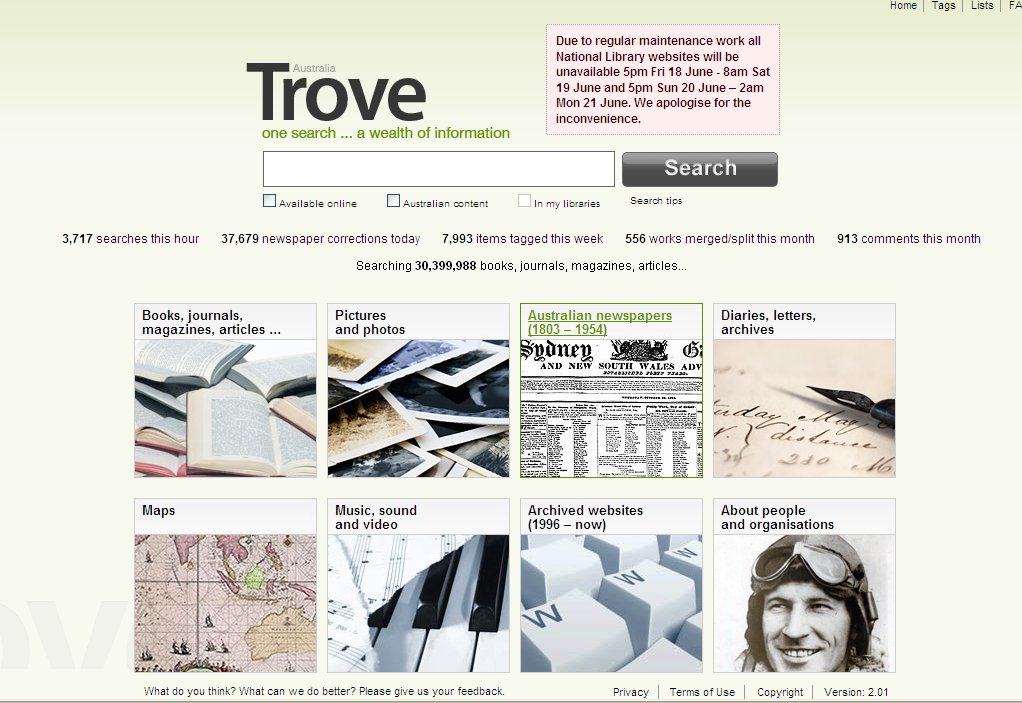 This YouTube video hosted by Mosman Council on digitization, 'digital' volunteers  and all things Web 2.0 is very interesting and worth a look:
…Rose Holley talks about digital volunteers and the amazing things they are achieving. She also speaks about the innovative crowdsourcing projects at the National Library of Australia.

Rose was manager of the Australian Newspapers Digitisation Program. She now manages the new Trove discovery service from the National Library. She recently published 'Crowdsourcing: How and Why Should Libraries Do It?', a paper that analyses successful projects and issues a challenge to libraries: Do we have the courage, and dare we give users something greater than power — freedom?
The video is 1 hour 18 mins long. Here are some 'jump in' points of interest:
Picture Australia/Flickr (c.27 mins)
Flickr – The Commons (c.29 mins)
Trove (c.32 mins)

the "Search Engine for Australia"

Wikipedia (c.45 mins)
Mormons – Family Search (c.53 mins)
Founders and Survivors – convict records (c.59 mins)
ABC Pool and ABC Open (c.1:01 mins)