The 2009 Australian Society of Archivists' Mander Jones Awards for publications in the field of recordkeeping were announced at a reception held in Brisbane on 15 October.
State Records NSW and the Land and Property Management Authority were joint winners in the category of:
'Best finding aid to an archival collection (1) held by an Australian institution, or (2) about Australia; produced by an organisation deemed eligible for Category 4 (5) (a) institutional membership'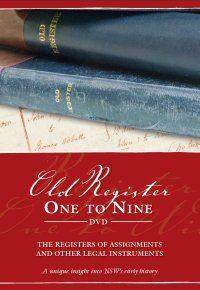 for the publication of the index and digital copy of the key colonial record, the Old Register One to Nine: the Registers of Assignments and Other Legal Instruments on DVD.
The Old Register provides a valuable insight into this State's colonial history from 1794 to 1824, with information on: land transactions; domestic legal matters such as affidavits, bills of sale and bonds; whaling and shipping agreements; a variety of deeds; letters of power of attorney; names of early colonists; and place names.
Sales of the DVD go to preservation of the original records.
A selection of Judges' comments
This nomination continues State Records' laudable work in making seminal NSW records widely available in a very useable fashion. Congratulations!
Wow – Wow – Wow. So much work in transcribing the detail. What a fabulous way of making those registers available to everyone. Great use of original documents and indexes in every version. The "genies" would love it.
Highlights digitisation and indexing as new way to access.'