In our reading room at the Western Sydney Records Centre, where the original archives can be viewed, we have a large supply of both cotton and nitrile gloves for readers to use.
On the whole the preferred choice of glove is nitrile. I'm curious to know whether your readers have a 'glove preference' when accessing your archives? Or if readers are required to wear them?

I'm told by some of the archivists in Public Access that most researchers don't like the cotton gloves as they tend to stretch and there is no friction when trying to turn pages. In fact, it appears these gloves may be doing more harm than good. This is lucky for us as our Conservation team encourages the use of nitrile over cotton and I think we may, in fact, slowly phase out our cotton gloves all together.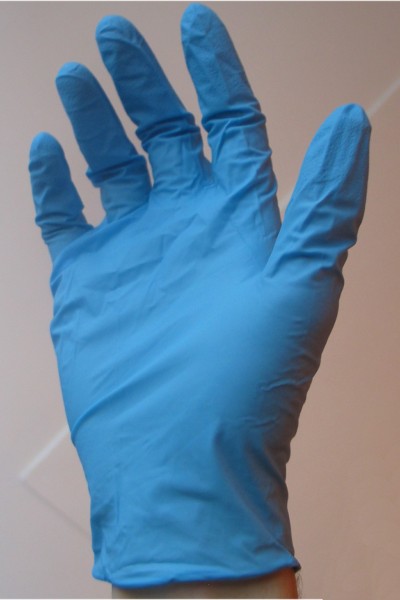 The Nitrile Examination Gloves we use are latex free and powder free; suitable for people with sensitive skin.
Plus, with cotton, someone has to take them home to wash them. With latex, one reader told me they take them home and do the dishes wearing them!