Jenni Stapleton is the Manager of the Government Records Repository. This is her Staff Pick.
…
My favourite Archives are probably the ones that saved my life – quite literally!
It was back in the 80s
On 21 August 1981 a mini-tornado tore through Sydney while a number of GRR staff were working in the old Shea's Creek repository, near the airport. The wind hit the building from the rear, picked up the fibre-cement roof and rolled it up like a carpet, spearing the broken pieces of roof down onto us as we ran for cover.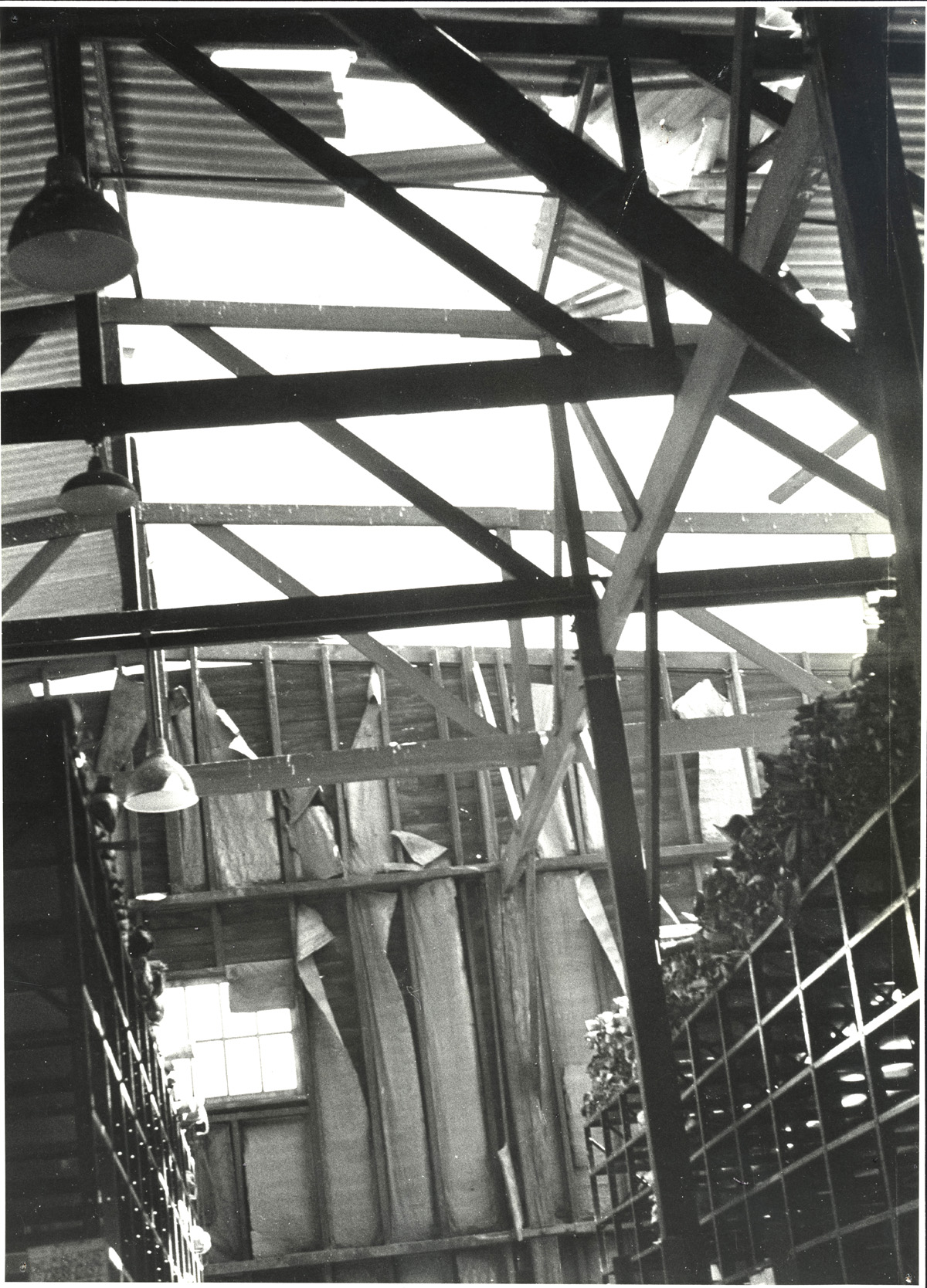 Building collapse prevented by archives
The whole building shook with the force of the gale. The noise was like standing near a jet engine. Afterwards the State Emergency Services personnel told us the only reason the building didn't collapse was the massive weight of volumes stacked two metres high against the back wall. But for those books the wall would have come down with the roof and started a domino effect as the shelving fell.
Those tomes were hundreds of the heaviest, ugliest, dirtiest books I've ever seen. They came from the NSW Treasury and covered the State's financial history from the 1880s to the 1940s. The story was that some departments of Treasury used a single ledger each year and these were deliberately made too large to be moved. The staff came to the ledger – not the other way round, which meant the records could never be lost. Most were full of incomprehensible financial data of little human interest as far as I could see. But not all. I remember one small series related to the handouts made for unemployment relief in the 1930s. I was astounded at the large number of vouchers for food that were distributed around the state. I'm sure there were many real human stories behind those numbers.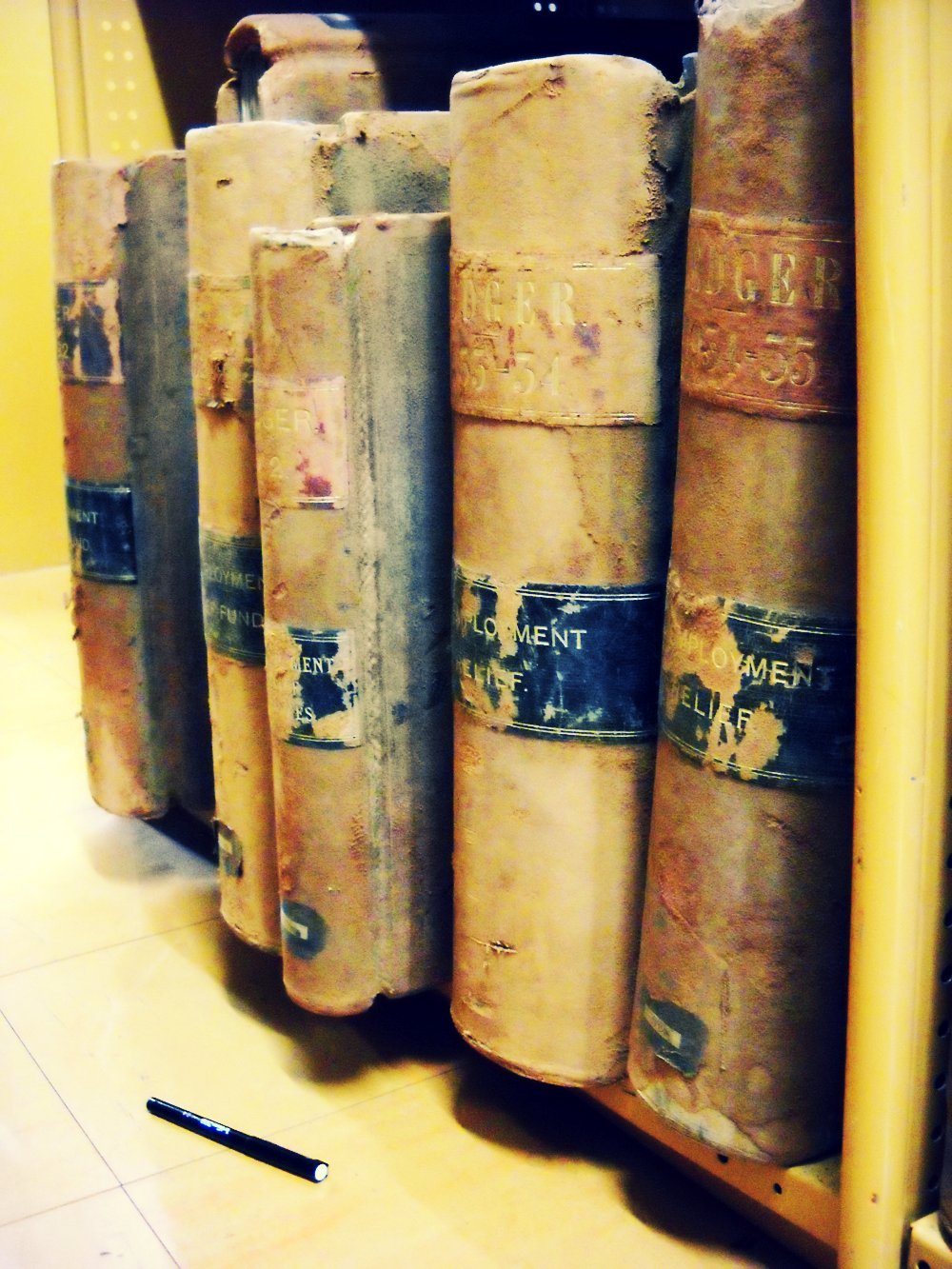 It just goes to show that while every Archive is originally made for a sound administrative purpose, you can never predict what added value it might acquire in time. Let alone that it might save your life.
Below is an article about the wind storm from SITREP – Official journal of the State Emergency Services of New South Wales [Summer 1982 edition, pages 17-19].