We went straight to the top for this staff pick and asked our Director, Alan Ventress, to select his favourite archive. Alan has chosen a group of archives relating to the gentleman bushranger, Captain Moonlight.
George Scott alias Captain Moonlight
Outlaw & Bushranger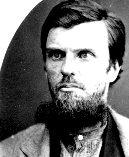 Gaol photographs collection
The historical gaol photograph description books at State Records were created to assist gaol staff to keep track of each prisoner's record. The records cover c.1870-1930 and contain a photograph of each prisoner along with information such: as name, place of birth, year of birth, year and ship of arrival, occupation, religion, education, physical description, where and when they committed an offence, sentence, previous convictions and when the portrait was taken.
One of the more famous photographs in the collection is that of A.G. Scott otherwise known as Captain Moonlight (or sometimes Moonlite) who committed various crimes – bank-robbery, passing false cheques, stealing gold – and led a gang of outlaws until he was eventually caught by police, tried in Sydney in 1879 and subsequently executed in Darlinghurst Gaol in 1880.
A celebrity crim
Wikipedia describes Captain Moonlight as a 'celebrity criminal'
…[1869] accused of disguising himself and forcing bank agent, Ludwig Julius Wilhelm Bruun… to open the safe. Bruun described being robbed by a fantastic black-crepe masked figure who forced him to sign a note absolving him of any role in the crime…It was alleged that for several months, Scott lived off the money stolen from the bank, hobnobbing in Sydney's high society and entertaining actors at after theatre parties.
Wikipedia
Speculation
…James Nesbitt, a young man whom he had met in prison…While some disagree on the grounds of speculation, he is considered by many to be Scott's lover and there is a significant primary resource that supports this reading. Scott's actual handwritten letters, currently held in the Archives Office of NSW, profess this love…
Wikipedia
Arrest and execution
You can see in the gaol photograph below that there are two offences on the charge sheet: false pretences (x2) and Bank robbery under Arms.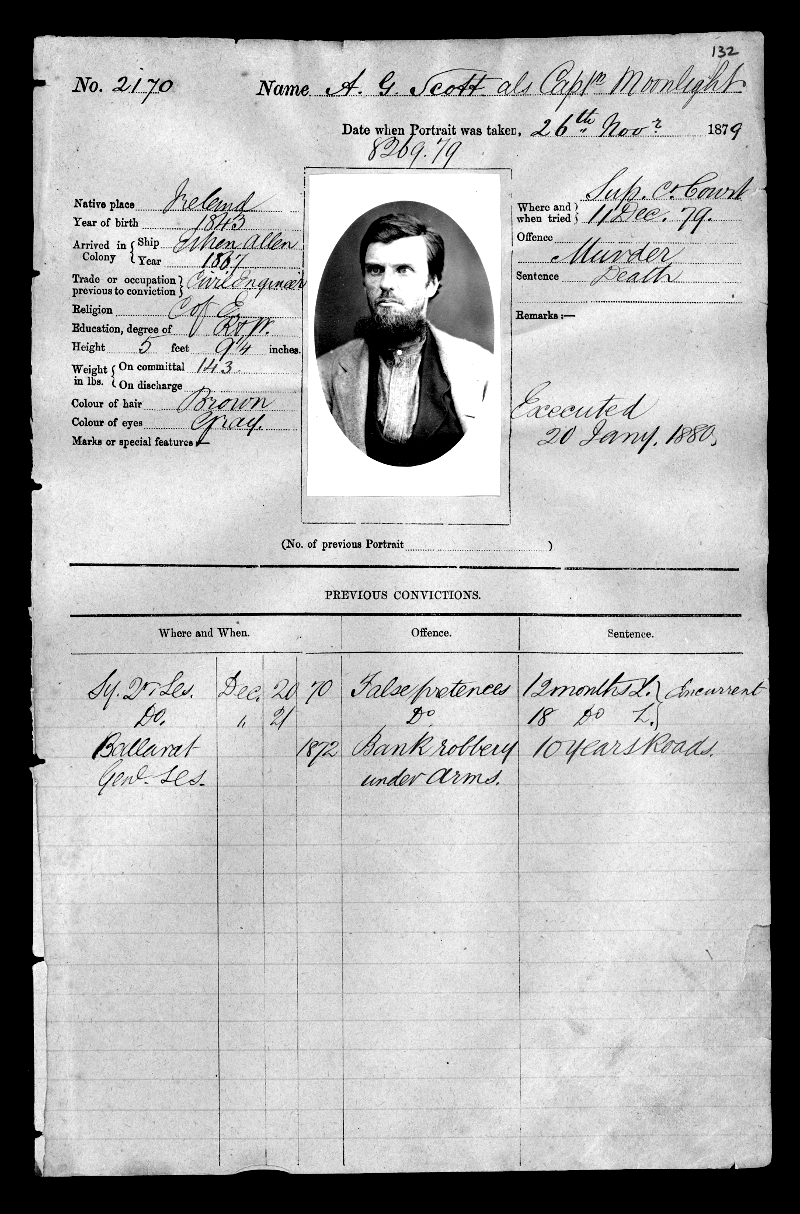 Gaol Photograph of AG Scott alias Captain Moonlight, November 1879
NRS 2138 [3/6043] No. 2170 p.132
Nesbitt was killed in a police shoot-out near Wagga Wagga where Captain Moonlight was finally captured. He was tried in Sydney and hanged at Darlinghurst Gaol on 20 January 1880. His certificate of execution is signed by Maurice O'Connor, Visiting Surgeon and was countersigned by twenty others who witnessed the execution.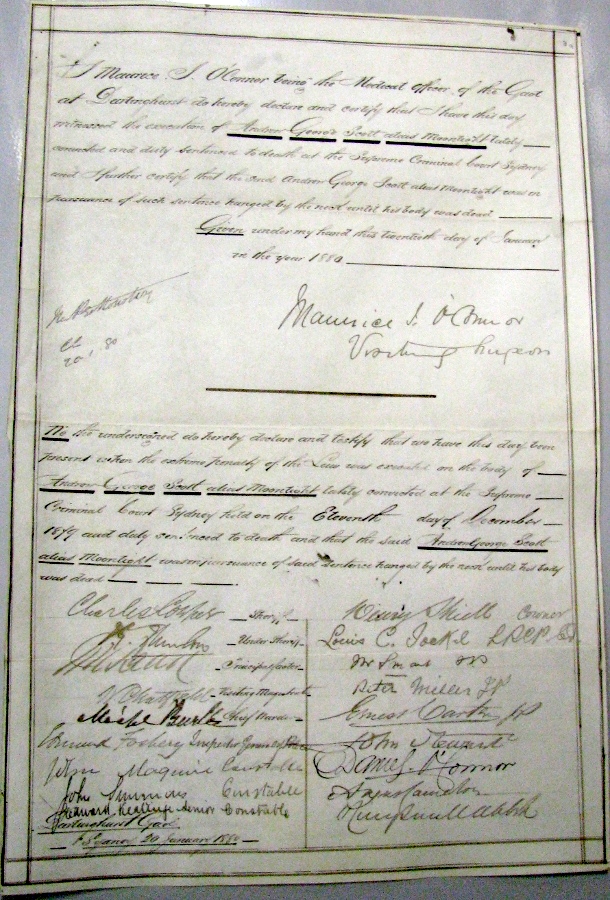 Certificate of Execution –Andrew George Scott alias Captain Moonlight, 1880
pen and ink on printed paper form, NRS 13240 [X945 p.13a]
Scott went to the gallows
wearing a ring woven from a lock of Nesbitt's hair on his finger…his final request was to be buried in the same grave as his constant companion.
Wikipedia
It was refused by the authorities,
but his remains were exhumed from Rookwood Cemetery in Sydney and reinterred at Gundagai next to Nesbitt's grave in January 1995…
Wikipedia
and another accomplice Augustus Wernicke, one hundred and fifteen years after his death.
Letters from prison
Captain Moonlight wrote a number of rather poignant letters from within Darlinghurst Gaol in the period leading up to his execution. Fortunately from a historical records perspective they are part of the State's archives purely because the prison authorities did not post them.
A rather sad outcome for Captain Moonlight!
Letter to Reverend Canon Rich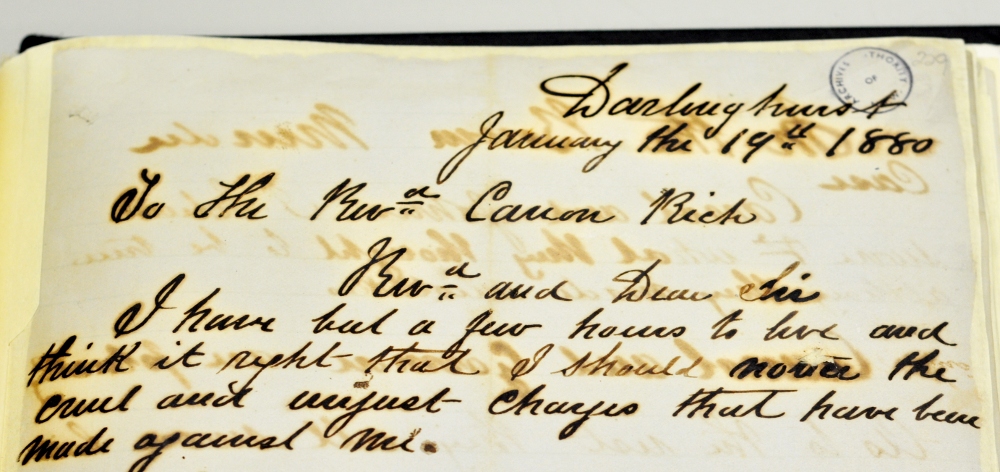 Darlinghust
January the 19th 1880

To the Revd# Canon Rich

Revd# and Dear Sir
I have but a few hours to live and
think it right that I should mourn the
cruel and unjust charges that have been
made against me.
Letter to mother of James Nesbitt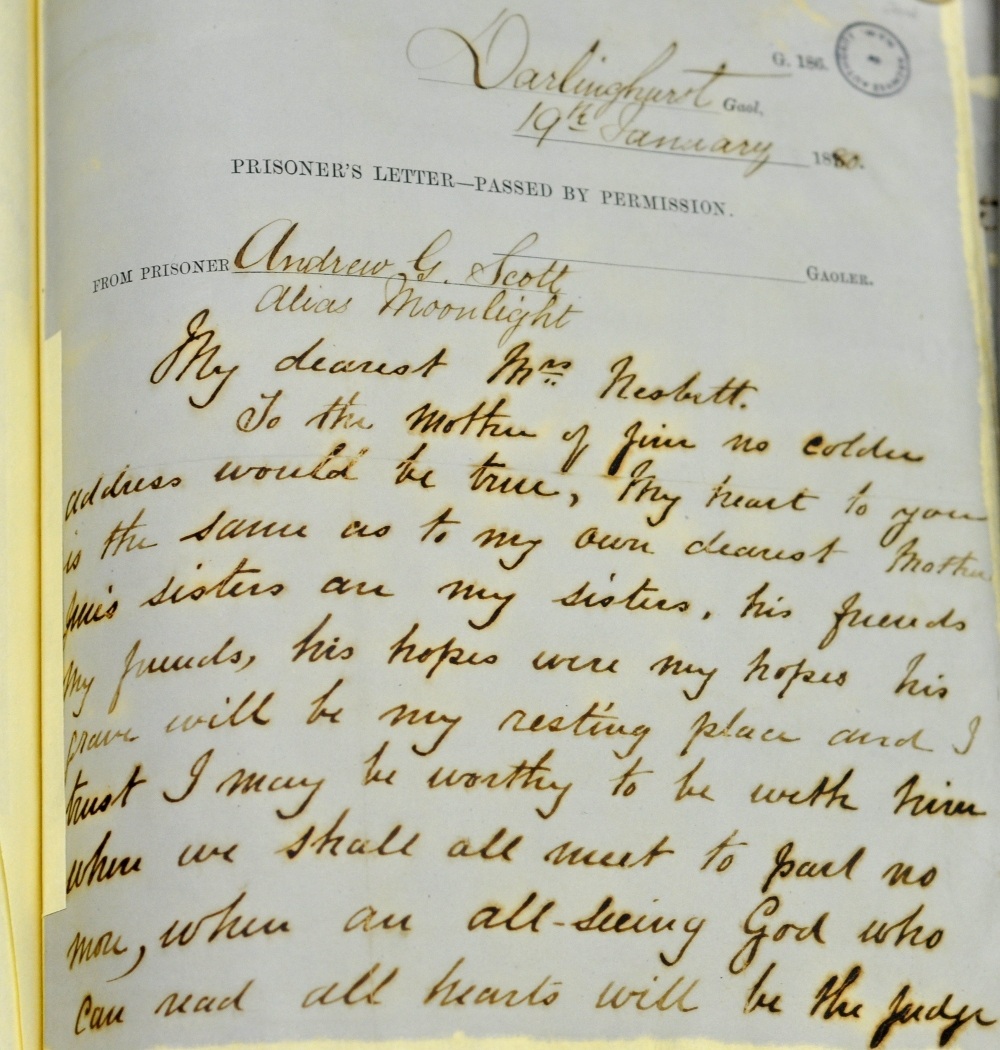 Darlinghurst Gaol
19th January 1880

From Prisoner Andrew G. Scott
Alias Moonlight

My dearest Mrs# Nesbitt,
To the mother of Jim no colder
address would be true, My heart to you
is the same as to my own dearest Mother
jim's sisters are my sisters, his friends
my friends, his hopes were my hopes his
grave will be my resting place and I
trust I may be worthy to be with him
when we shall all meet to part no
more, when an all-seeing God who
can read all hearts will be the judge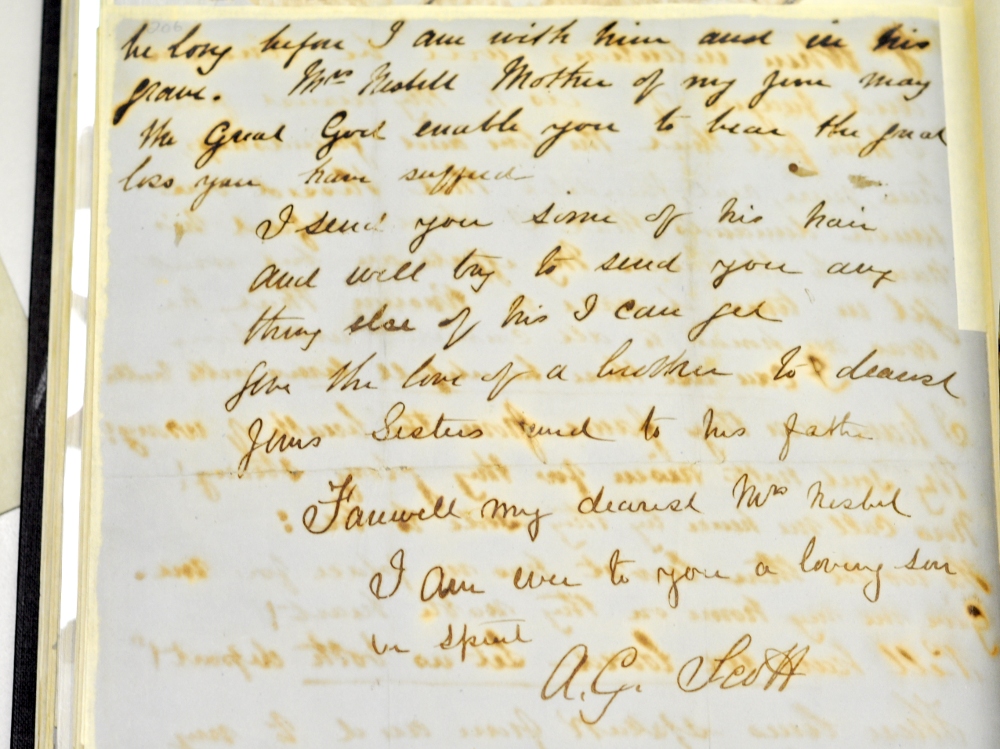 be long before I am with him and in his
grave. Mrs Nesbitt Mother of my jim may
the Great God enable you to bear the great
loss you have suffered.

I send you some of his hair
and will try to send you any
thing else of his I can get
Give the love of a brother to dearest
jims Sisters and to his father

Farewell my dearest Mrs Nesbit
I am ever to you a loving son
in spirit

A.G. Scott