Before we begin, a big thank you for your patience while we resolved our issue last week. The blog has been fully restored and hopefully there will be no further technical glitches- we are back in business!
We recently digitised NRS 20024 Photos of metropolitan, country roads ferries etc., and miscellaneous operations, NSW 1926-1946.
These images were taken by the Department of Main Roads to show roads before and after roadwork had been done.
While at first glance these images may seem mundane, the interest in the images lies in the detail. Zoom in and the bustle of daily life is revealed. It's like google street view c. 1930!
Here are details taken from a few images in NRS 20224. Click on the images for a larger version or click the link below each image to see the original photograph in our catalogue.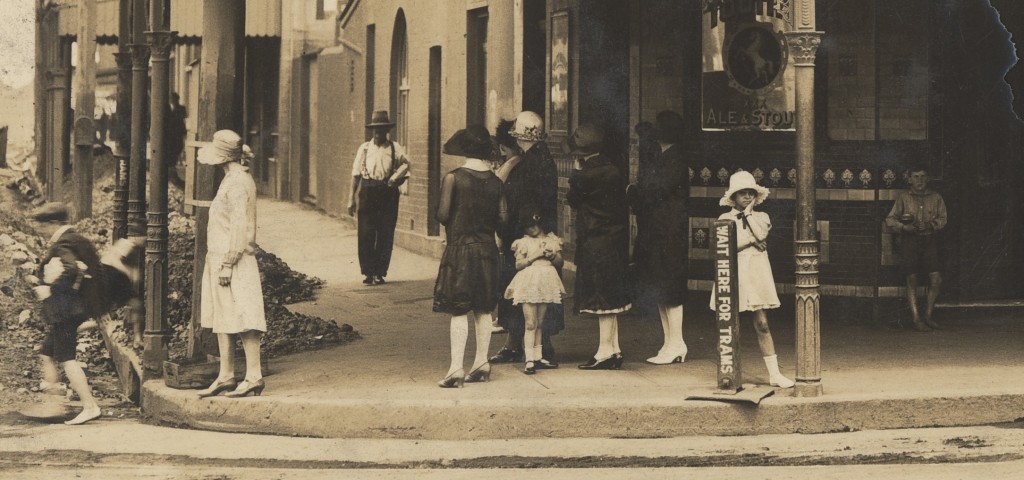 242 Corner Botany and Henderson Roads. (Undated)
Digital ID: 20224_a038_000148

Great Western Highway – Parramatta. After reconstruction of widened section. (08/12/1936)
Digital ID: 20224_a038_000843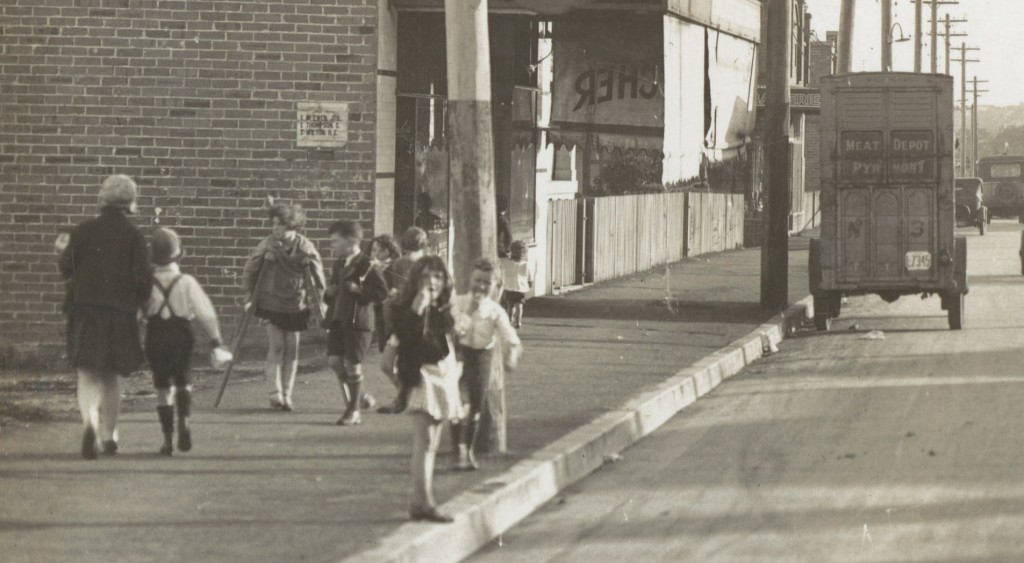 Cooks River Road, St Peters – Finished work. (12/09/1929)
Digital ID: 20224_a038_001073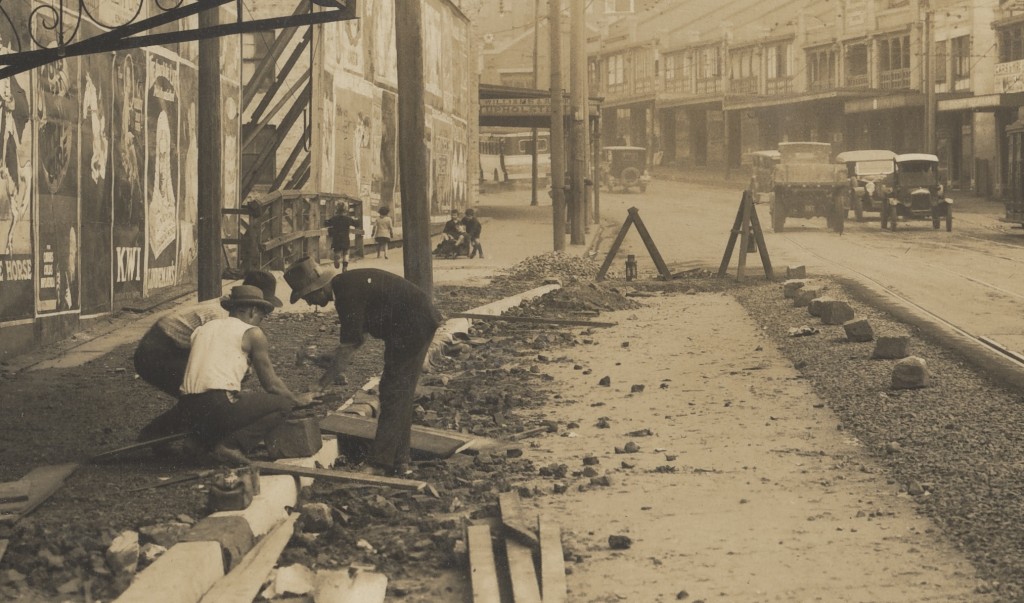 New South Head Road Paddington – showing completed concrete with sand covering – Tar Macadam strip between Concrete and Tramway. Taken from Nield St. looking West. (Undated)
Digital ID: 20224_a038_000011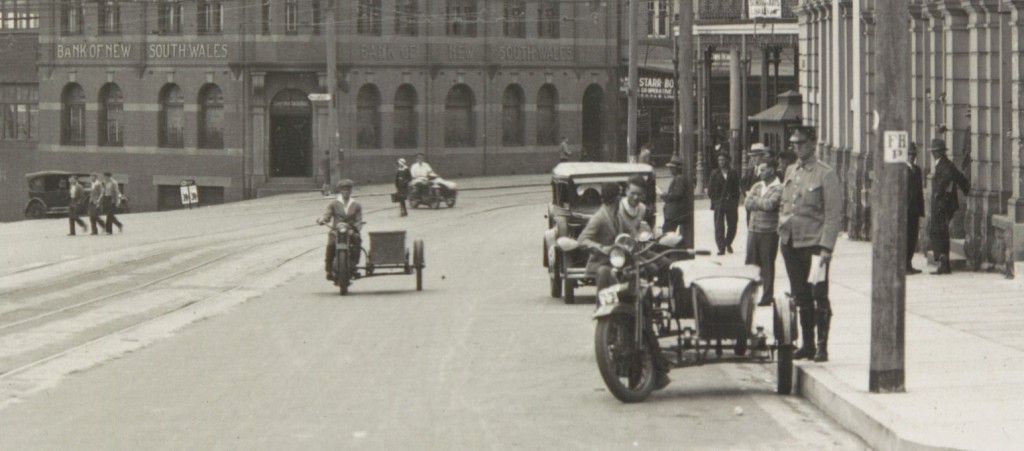 Pacific Highway S.H.10 [State Highway] Lane Cove Rd, North Sydney, near Mount Street. (04/05/1931)
Digital ID: 20224_a038_001290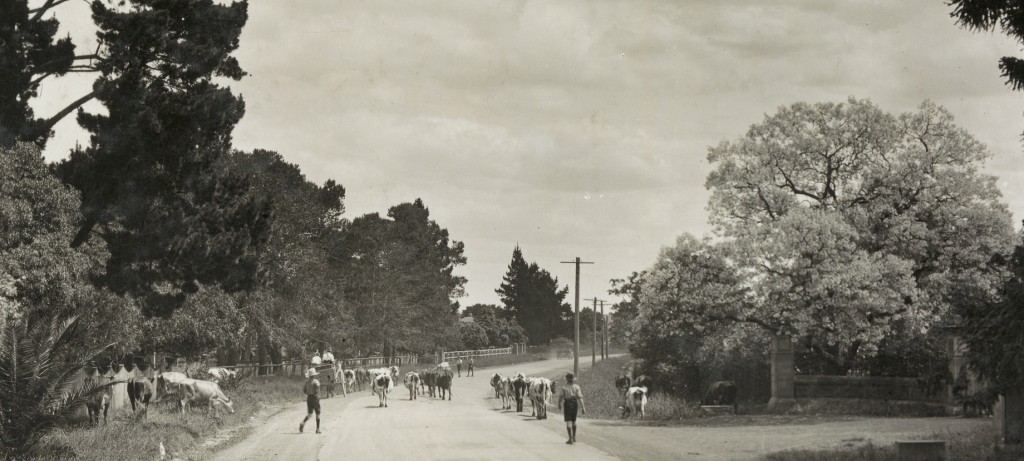 Pennant Hills Rd, Baulkham Hills. Prior to reconstruction. (19/11/1934)
Digital ID: 20224_a038_000714