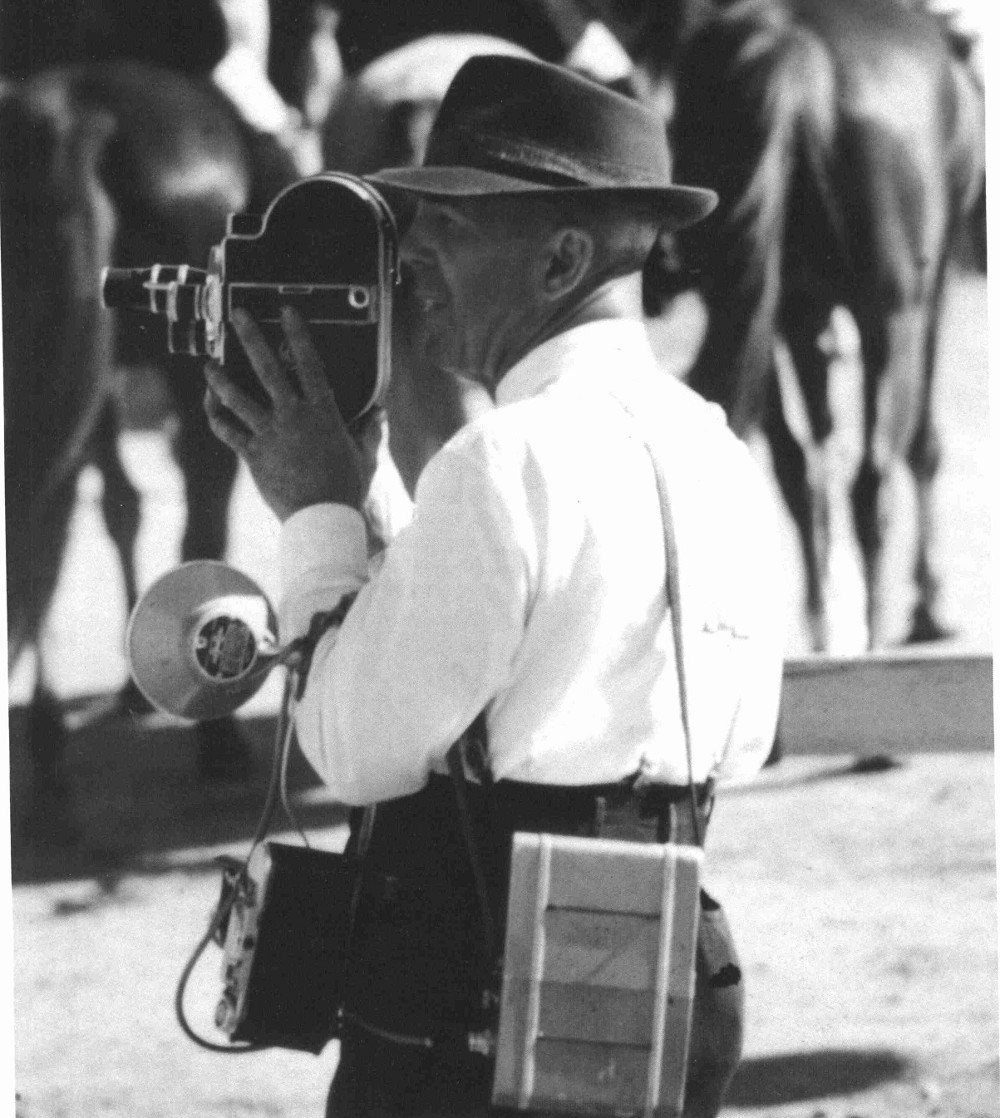 Wagga and the Riverina, fifty years ago, was captured through the lens of Tom Lennon, talented photographer, artist, inventor and one of the city's most recognizable characters in the 1950s-60s-70s.
As a photographer with The Daily Advertiser for nearly 20 years, he left a black and white legacy of photographs which celebrate historical events and the everyday life of the period.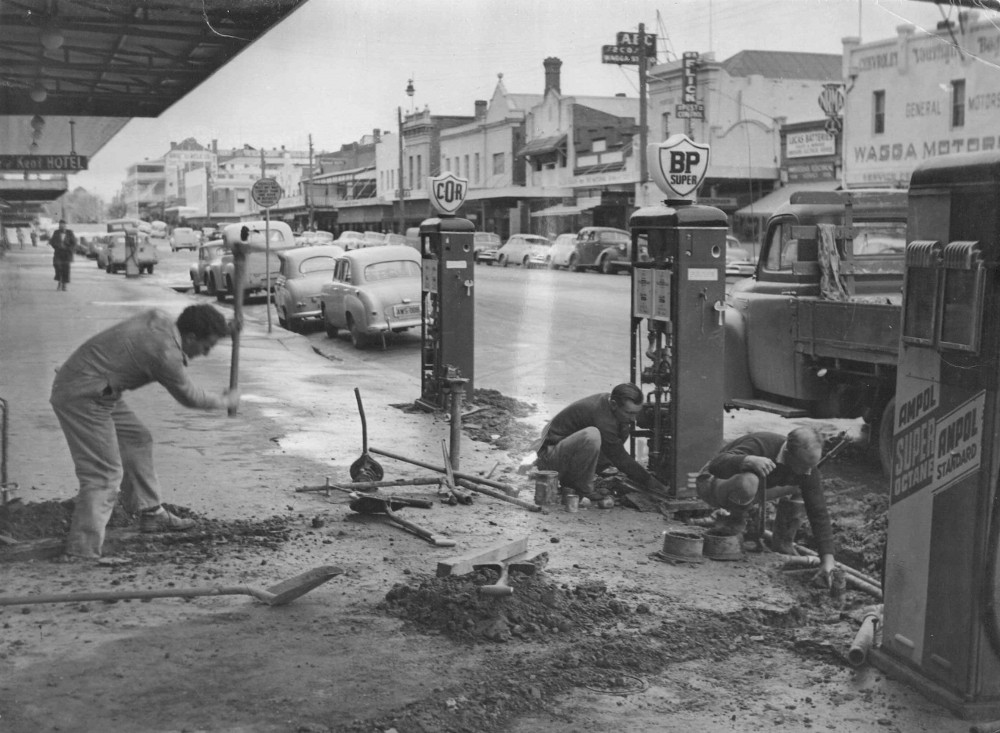 As a press photographer he was technically excellent and artistic. Added to this were his skills in painting, sculpture and the occasional cartoon of sport, politics and culture in the area. Many of his photographs are augmented by 16mm film he took while juggling cameras on his press jobs.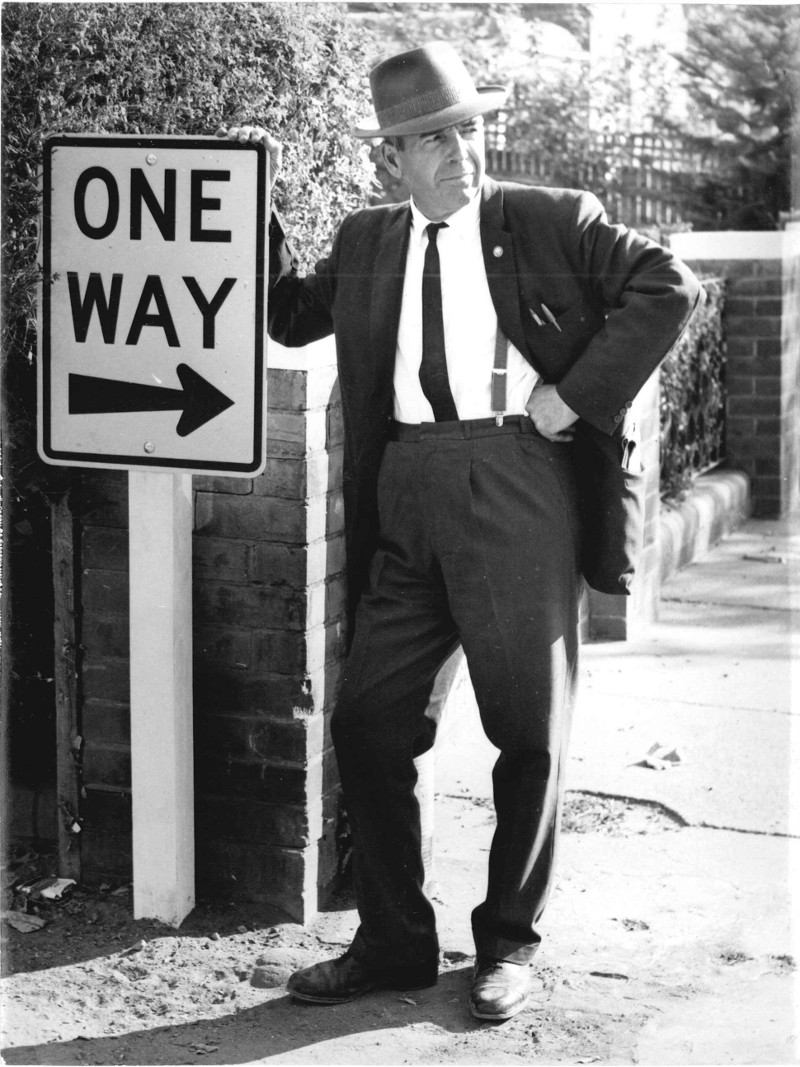 Tom was a unique personality, compassionate and sometimes difficult with colleagues. A photograph of him leaning against a One Way sign is an indicator of his attitude to his work – 'one way, my way'. More than this, Tom Lennon fits within a quotation he wrote beside a photograph of himself in pensive mood – 'That so few now dare to be eccentric, marks the chief danger of our time.' (John Stuart Mill 1869)
The Path to Wagga
Thomas Trembath Lennon Junior was born in Sydney in 1908 and grew up in the suburb of Drummoyne where his father was a greengrocer and wine merchant.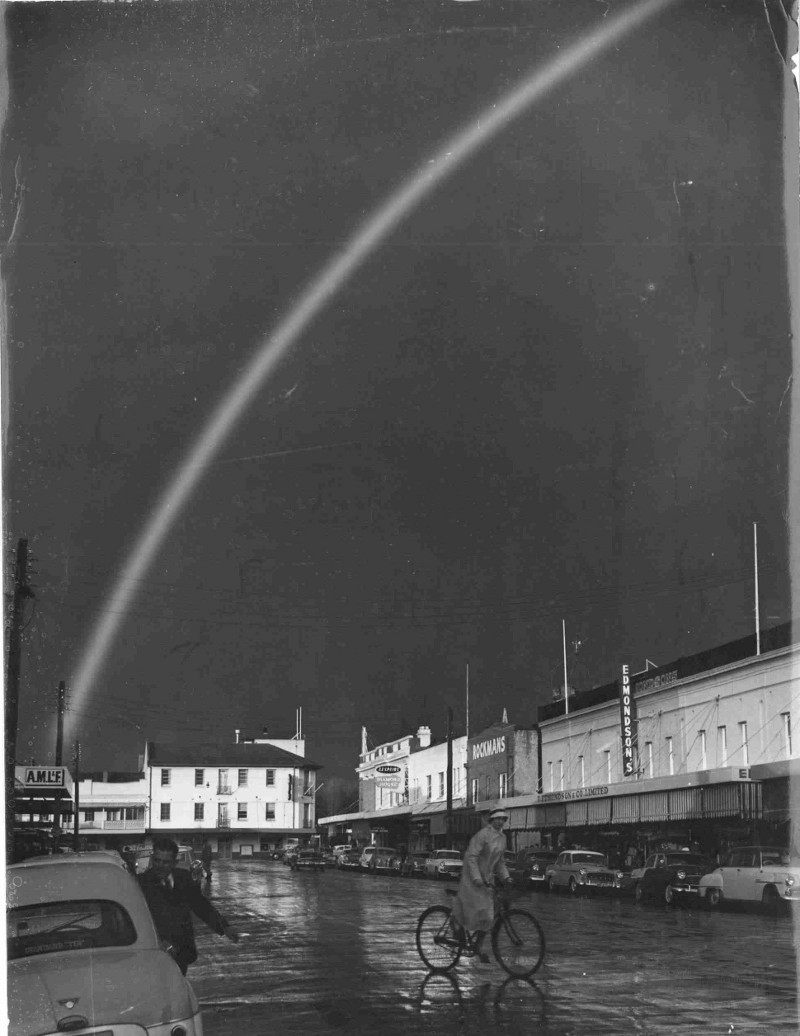 He studied art in Sydney and also built up a detailed knowledge of photographic techniques and photo engraving. During World War Two he worked with AWA as a machinist and began his career in newspapers with The Daily Telegraph.  In 1955, Tom Lennon arrived in Wagga to work as a photo engraver with the short-lived Evening News.  Later that year, he moved to The Daily Advertiser as its chief and originally, only photographer, and visually chronicled Wagga and the Riverina until the early 1970s.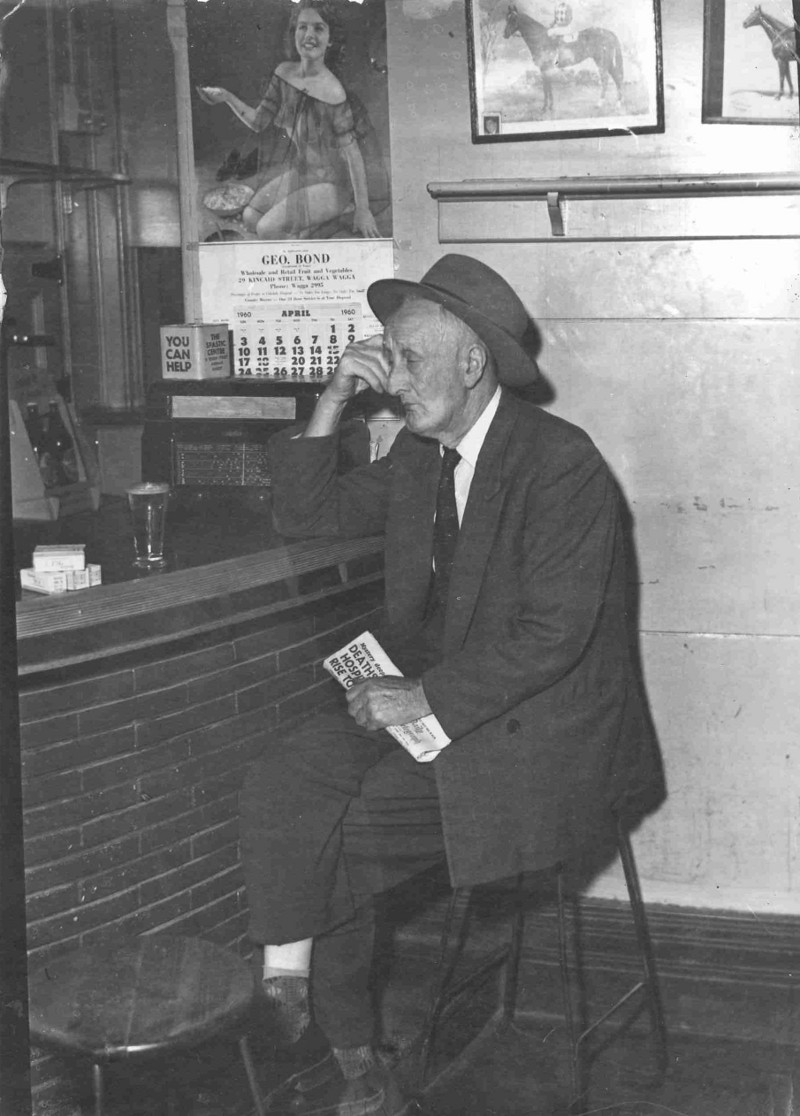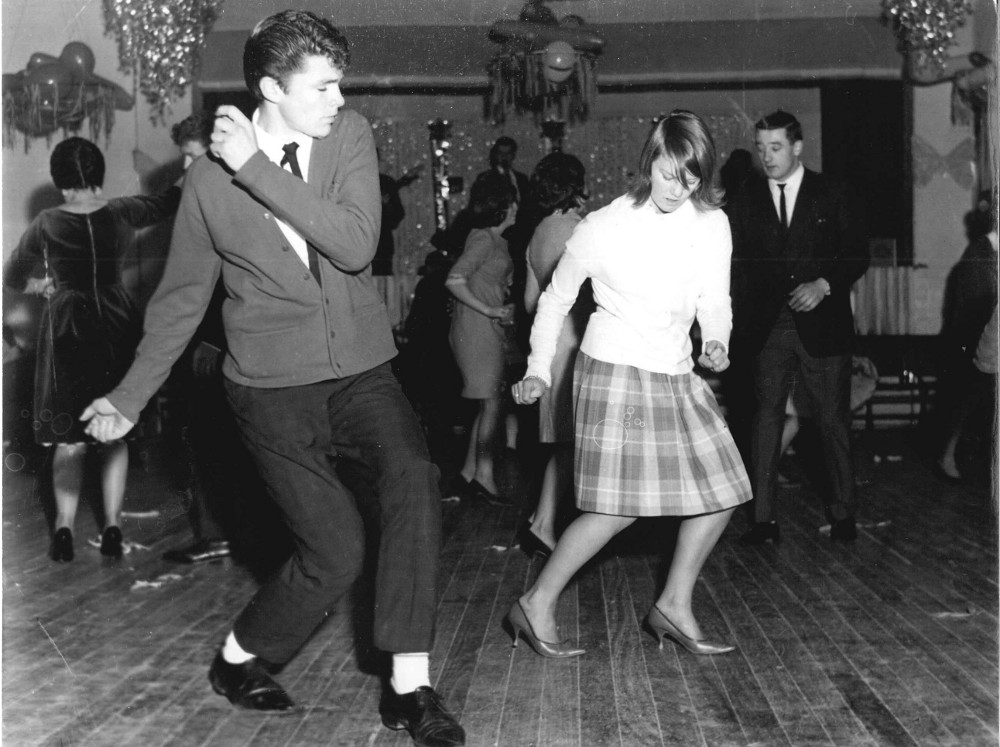 The Tom Lennon Collection
Tom Lennon, in his capacity as photographer for The Daily Advertiser during the 1950's and 60's, amassed a huge collection of photographs and negatives.
The official count of surviving images stands at 80,000 negatives and 50,000 prints. This wonderful visual record of our region's cultural history has been indexed (some by subject, others by date) and can be viewed in the CSU Regional Archives Search Room.
As a small point of interest, it was discovered late last year that the Powerhouse Museum in Sydney also has an extensive collection of Tom's work from his time as a commercial photographer in Drummoyne in the 1930's and 40's. Part of this collection can be viewed on Flickr.
All images reproduced courtesy of Charles Sturt University Regional Archives.