Your amazing contributions to the Moments in Time photo series have really blown us away here Archives Outside. In fact, it became our most successful series  on the blog after just the second post!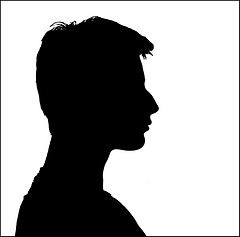 Many images in our collection have come to us with only the barest of details attached. Your knowledge, interest and enjoyment in identifying dates and locations is helping us to fill in some of the blanks and, in turn, provide better access to the State's archives.
A close rival in popularity to the photo posts is Useful Tips for Reading Handwritten Documents which became a long list of tips and tricks generated by comments from you and from State Records staff.
It got us thinking….can we create a similar list of useful tips for dating photographs? You have used such a variety of methods in dating the featured photos that we thought you'd like to share them in one place and help out those who are new to the 'craft'.
For instance, do you date photos from: the clothing people are wearing; the cars you see; the progress of building construction; the appearance of telegraph poles; an historic event…or something unusual?
I'll start off the list with something I learned while following the advice of a Flickr friend.
Practical tips:
| Buildings and street scapes | Cars | Clothing | Photographers | Railways | Other |
Buildings  and street scapes
Architectural styles
Building signs
can help identify streets
check old directories (Sands for Sydney and Sands & McDougall for Melbourne) for business names
Streets
Google maps (street view)
Old maps see Trove (National Library of Australia). Streets can change considerably over time
Telegraph poles
Cars (NSW)
Useful dates

1912-> license plates included "NSW"
pre-1924 – license plates were black lettering on white background
pre-1937 – license plates contained numerals only

Book: Australian Number Plates by the Blue Mountains Family History Association
Clothing
Photographers
Are there initials or a name written on the photo that can identify the photographer?
Railways
Australian Railway Historical Society (AHRS) Library
check when locomotives (and sometimes  wagons and passenger cars) went into service to narrow down a date
check when a railway station opened (as well as additions/extensions to the station)
Tramways
books by David Keenan on the Sydney Electric Tramway (many are available at AHRS bookshop at Central Station)
Heavy Rail
Other resources
Trove (from the NLA) is a great place to start. You can search, among other things: old newspapers, maps, photos, books as well as some digitised archives
Australian pictorial history books
Ask the locals – contact the local/family history society
If you'd like to help please leave your tips in the comments below and we will create a list of practical advice!