The Justice and Police Museum. Historic Houses Trust of NSW, Photograph(c) Leo Rocker
The Justice and Police Museum houses a collection of over 130,000 cellulose and glass plate negatives from the former Police Forensic Unit. Owing to the quirky nature of the site the collection is housed in a loft space accessed by a very narrow spiral stair case.
As many of you would know using a roof space for archival storage presents a lot of challenges, however, the Justice and Police Museum have embraced the challenge and effected a stunning transformation. They have created an independently air-conditioned cool store as well as an air conditioned work space  for arrangement and description and a digital work station. Holly Schulte, Curator Digital Assets for the Historic Houses Trust has documented her experiences in a series of blog posts.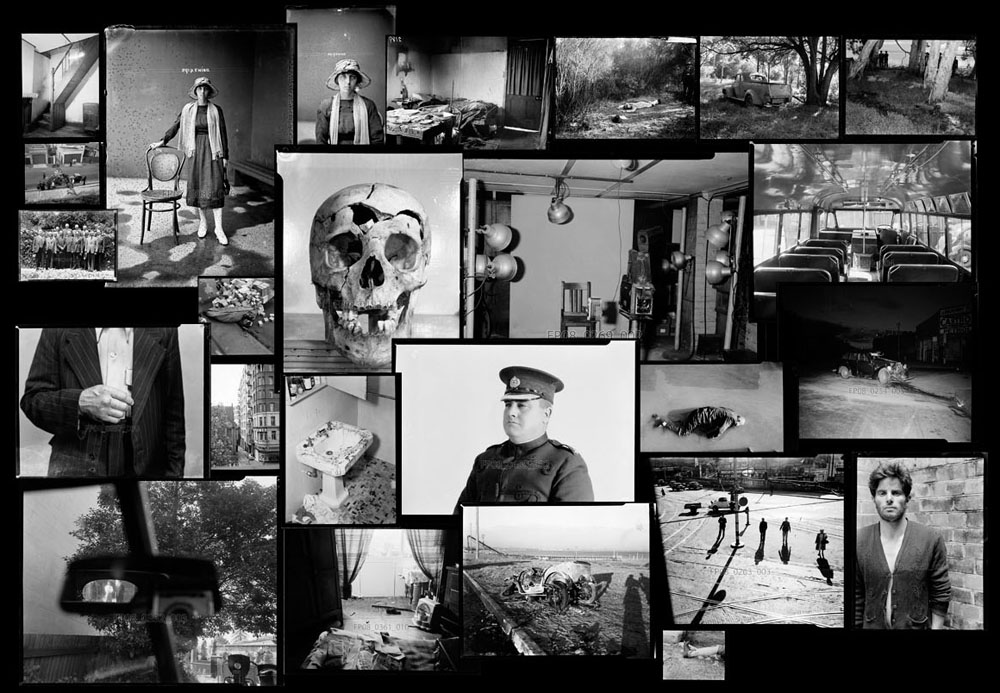 ArchivePhotos: A collage of photographs from the NSW Police Forensic Photography Archive. Historic Houses Trust of NSW
The Loft
At the end of 2006 I joined the museum team and took on the mammoth task of organising, scanning, cataloguing and re-housing in conservation standard materials, this huge and largely unexplored collection. When I first climbed the narrow spiral staircase to the loft and stepped onto its coir matting I felt at once intrigued, overwhelmed and slightly intrusive.

Read more and check out the very impressive before and after shots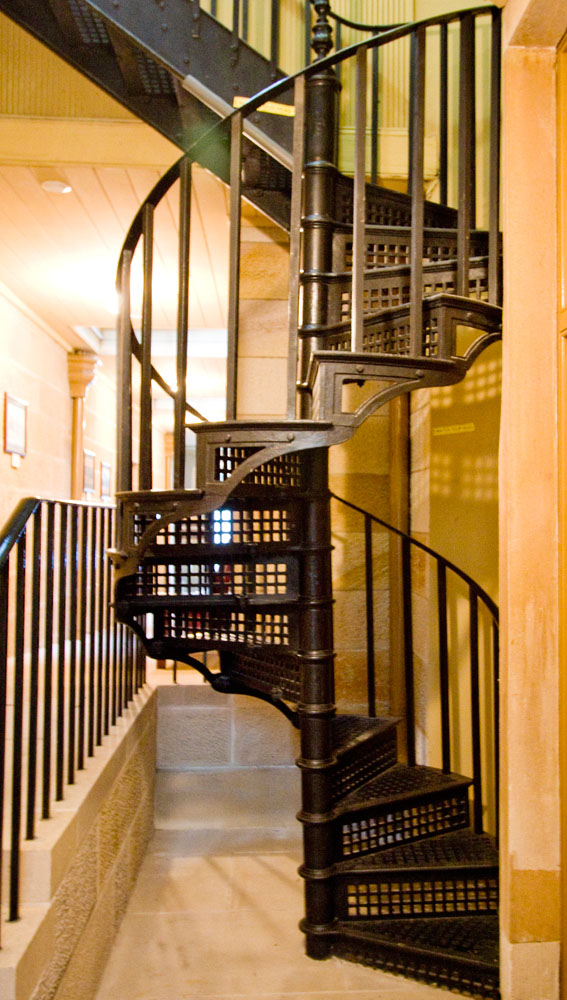 Loft Spiral Steps: The spiral staircase to the loft at the The Justice and Police Museum. Historic Houses Trust of NSW, Photograph (c) Holly Schulte
Through the eye of a Needle
The main access to the loft is via the spiral staircase between the two courts here at the Justice and Police Museum. This presented a challenge when in 2008 we were still working to stabilise the environmental conditions in the area allocated for storage of the photographic negatives. We decided to install an independent air conditioning unit to cool this area, allowing the main unit to concentrate on cooling the three museum buildings. This would also allow more control in prescribing an ideal environment (cool and dry) for the glass plate and cellulose- based negatives.
With acknowledgement and thanks to Holly Schulte from Historic Houses Trust for her assistance in preparing this post.