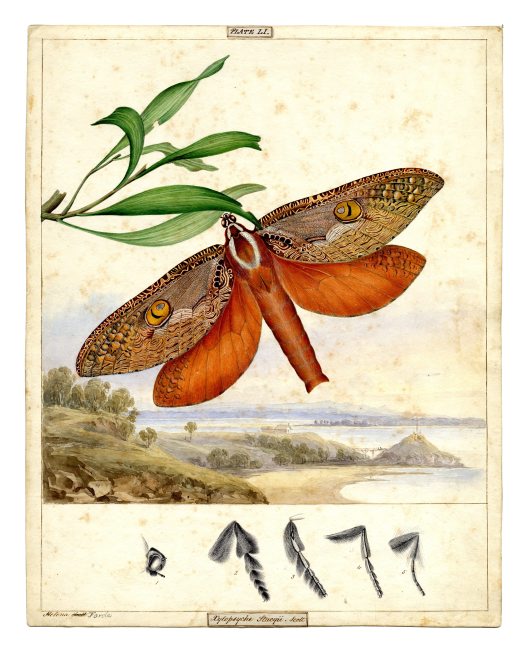 On Saturday 3 September 2011 the Australian Museum opened its new exhibition "Beauty from Nature – art of the Scott Sisters" to members of the public.
Turn back the pages as you uncover the captivating story of these two extraordinary women whose love of nature and tremendous skill in rendering its beauty enabled them to distinguish themselves amid the male-dominated world of 19th century science.

Read the full press release to learn more about the many aspects of this exhibition.
Stepping stones along the way…
While assisting with the research and development of the exhibition Vanessa Finney, Manager Archives and Records, shared some of her experiences on the blog Rare and Curious: Inside the Australian Museum Archives . (If you haven't dropped by for a visit already I also recommend the series of posts on the Crocodile Case Restoration Project. Safe home crocodiles!)
A Trip to Ash Island
Recently I took a field trip to Ash Island in the Hunter estuary where the Scott sisters lived, painted and collected for more than 20 years from 1846.

As part of our preparation for the upcoming Scott sisters exhibition, Fran Dorey (exhibition coordinator) and I took a day trip to Ash Island, to scope scenes for our exhibition photographer and to meet the inspiring team from the Kooragang Wetlands Rehabilitation Project.
Three weeks to opening night
A chance to reflect on the process, now that it is only three weeks until the Scott sister's exhibition opens on 3rd September.
Pulling it all together (The Website)
If you can't make it to the exhibition the culmination of this work can be seen on the comprehensive accompanying web page. This includes:
videos,
histories,
biographies and
What a great example of archives in action supporting core business!
The exhibition runs from 3 September – 27 November 2011. Admission is free with general museum entry.