Before I introduce the image below I'd like to thank you all for your comments and help on the previous photo post. We are most impressed by the number of responses, your knowledge and the various ways and angles at which you tackle each and every challenge!
A Moment in time……
This week we are heading into regional NSW to Moree. The image below has a variety of subjects which may help you identify a date including the clothing worn by the children, a car, trains, horses and carts and what looks to be an unsteady pile of [cane?] luggage baskets.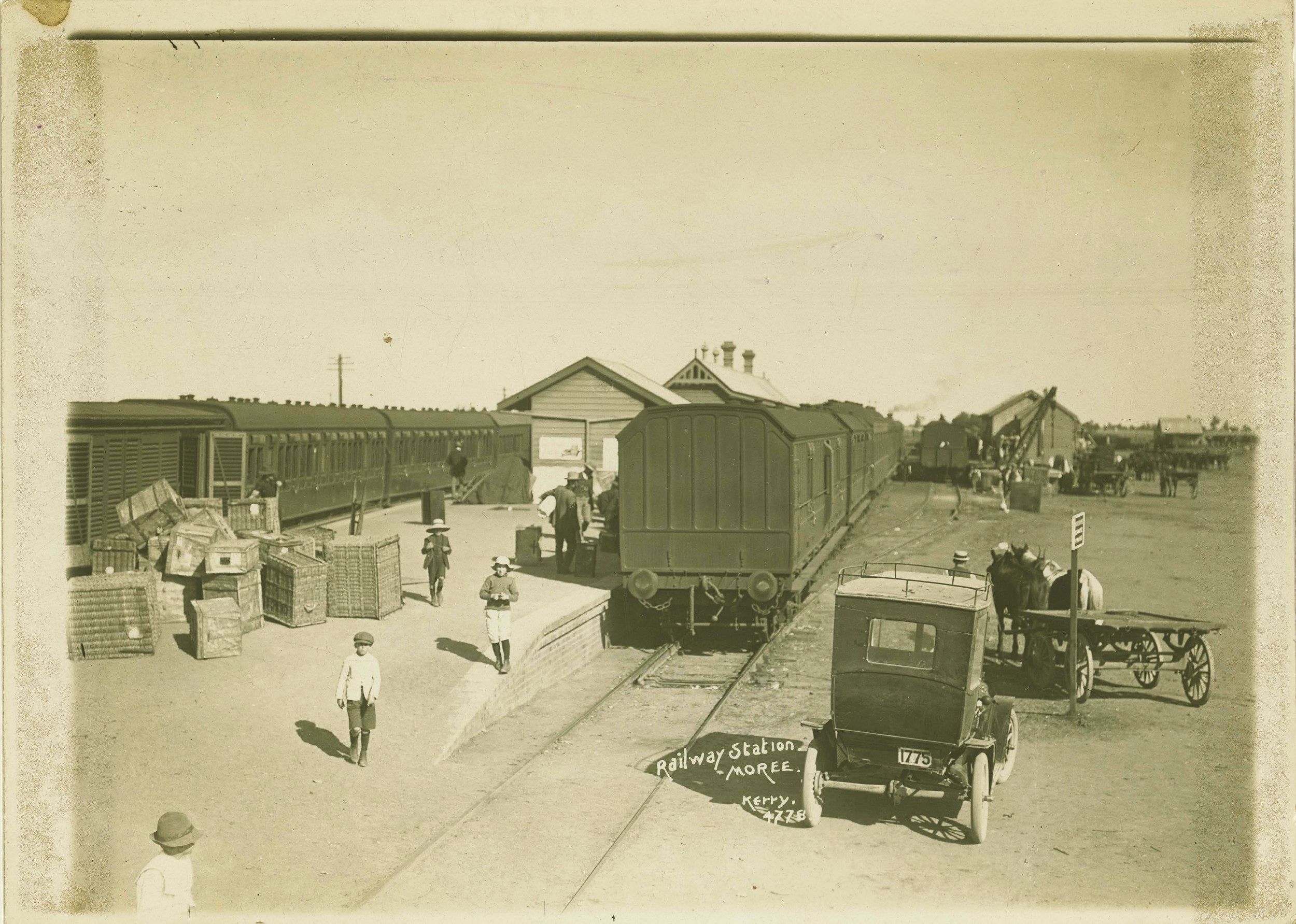 The image is part of the series NRS 17420 State Rail Authority Archives Photographic Reference Print Collection which covers a variety of subjects including but not limited to the following: accidents, aircraft production, anniversaries/celebrations, apprentice training, brakevans, bridges, bullock teams, buses, carriages, carriage sheds, collieries, dams, depots, electrification, ferries, gas works, gate houses, inns, junctions, level crossings, locomotives (including accident cranes, bogies, boilers, cabs, diesel, electric, steam, and workshop shunters), luggage vans, maps, paddle steamers, post offices, proposed railways, railway refreshment rooms, ships, shunting, signals, silos, stations, stockyards, street scenes, strikes, tickets, track maintenance vehicles, trains, trams, tram depots, trolley buses, tunnels, uniforms, valves, vans, wagons, workshops, and yards.
We have many other undated photographs in Photo Investigator and on our Flickr account. If you know the dates or any other interesting facts about these images please let us know.