William Oates from the University of New England and Regional Archives has sent us three photographs from their collection.  They come from the White Family of Saumerez and it is hoped that by getting some dating information about them it will help to date the broader collection. Some photographs from this collection have also been featured in an earlier post.
This "Can you date?"post is also a bit of an experiement, we will be splitting it into three parts to allow one post per photograph so feel free to let us know what you think about that as well!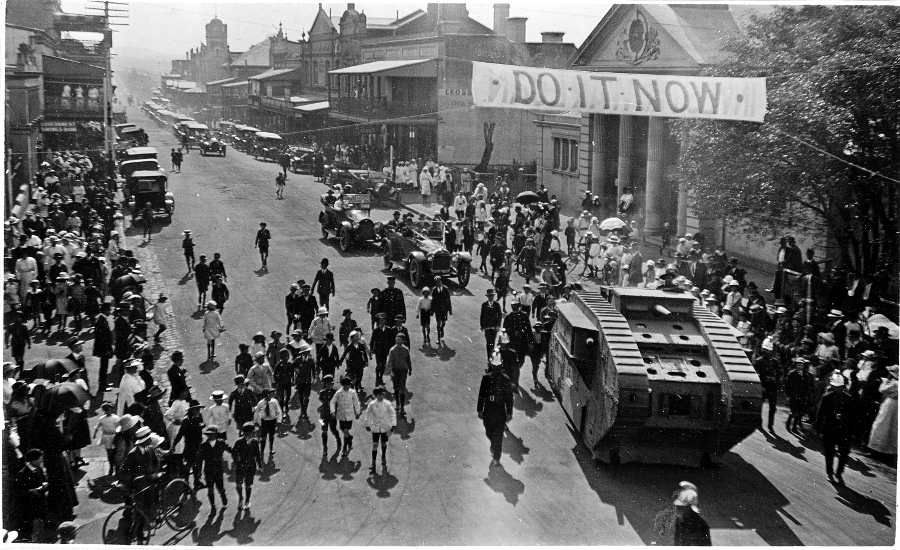 "Of particular interest is the parade of the early model tank in the streets of Armidale. I suspect this is a mock model photographed before the end of the war.  If so this is within a year of the tank being a hugh military secret. Could it be something from the peace celebrations of 1919? Is it a time even later than 1919?"
15 July 2010 Edited to add:
– William Oates has supplied two more images of the Tank Parade that may be useful.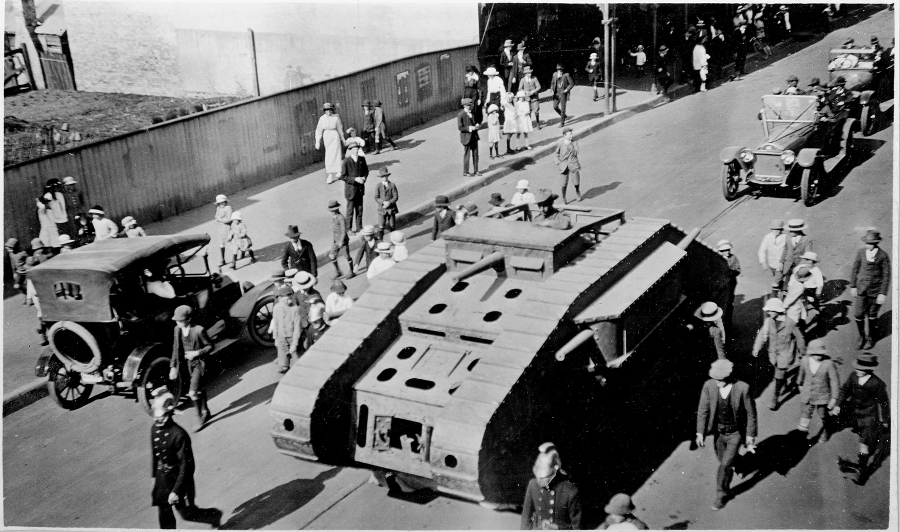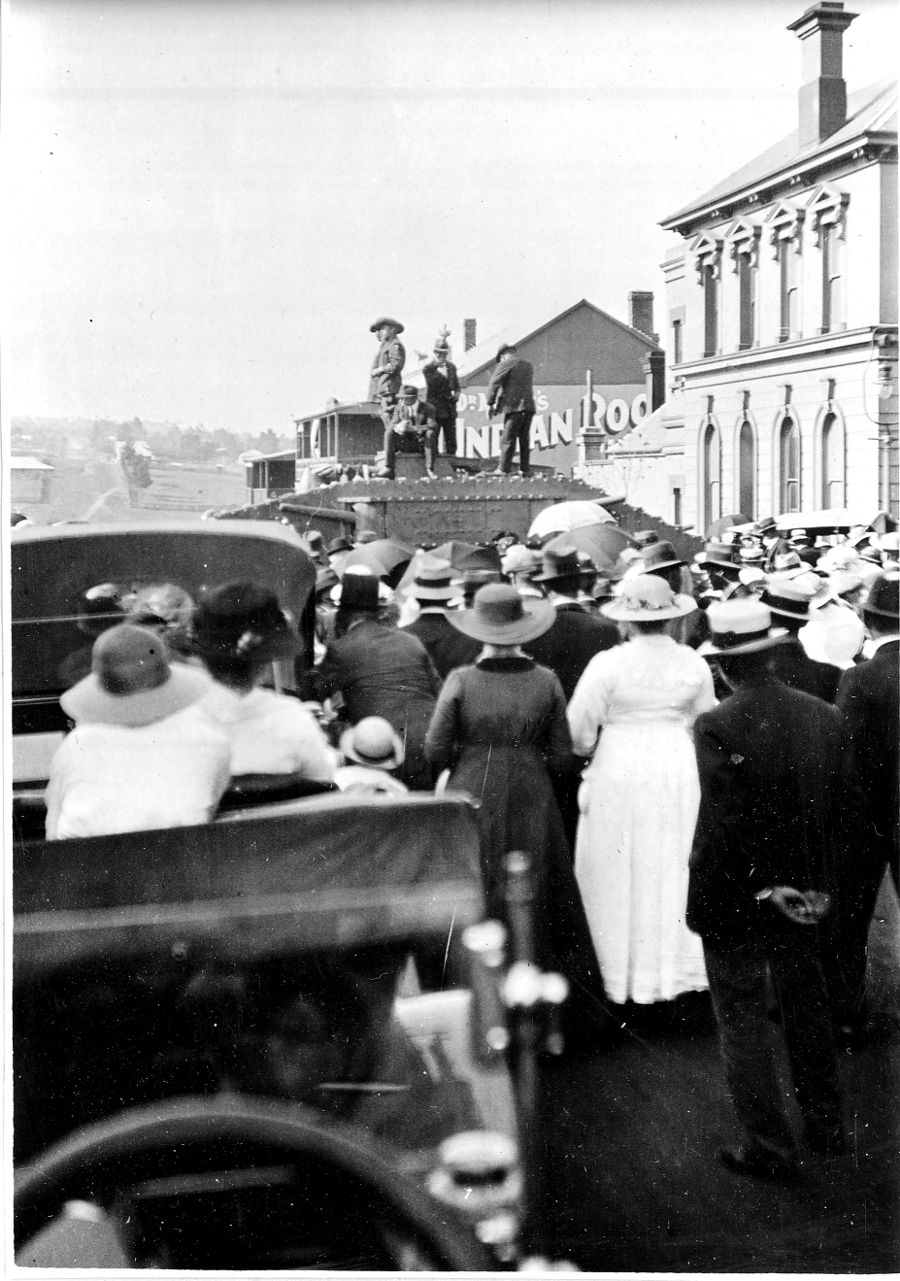 Can you help date this photograph album – part 2 (Nurse Photographers)
Can you help date this photograph album – part 3 (Ebor Hotel)