We have a bit of an 'open data' theme this week, with our post from Richard Lehane on our own open data project on Monday. This post explores a couple of examples of what open data allows skilled "digital historians" to do with online information.
On first entering the world of Web 2.0, on behalf of State Records, I was surprised to find that people wanted to "mash up" our data, let alone what that meant or why it was useful. It soon became evident that these mashups weren't just for fun but showed the hidden possibilities and potential of the data. Or, as Richard said in his post "create opportunities for citizens and organisations to build new, innovative services based on that data."
Mashups are Web applications that aggregate data from different websites, recombining it to provide new interfaces or services
Source: The Interactive Archivist
Let's be clear: no-one is messing with the 'purity' of the data; it all remains intact. Information stored in databases isn't compromised – these clever techno-savvy types are simply thinking more laterally than most of us and demonstrating the less travelled, but nevertheless important, paths the data can take.
The examples below show only a fraction of the types of mashups that have been done.
Harvesting user-generated content
Flickr comments in organisational databases
We mentioned this in a Links Post but it deserves more attention.
Tim Sherratt created a Firefox script which shows the comments on a Flickr photo within the actual photographic database. The script works for these organisations.
National Archives of Australia Photosearch
State Records NSW Photo Investigator
National Archives and Records Administration ARC
State Library of NSW
You simply install the Greasemonkey script (see Tim's post). And when searching one of the databases above, where a photo has been posted to Flickr and commented on, you will see those comments.
Rather than simply showing the metadata generated by the organistation you can see user-generated Flickr comments, many of which can enhance the 'story' of a photo by:
identifying places in the image
possible dates when the photo was taken, or
including background information.
For us at State Records, this information is valuable as most of our photos were 'identified' prior to transfer to State Records many years ago and we take on trust the accuracy of that identification. However we acknowledge mistakes can be made and public forums like Flickr allow for images to be correctly identified.

Flickr images showing 'now' and 'then'
Paul Hagon has also done some interesting things with archival images showing a 'now' and 'then' view with Google maps and Flickr photos.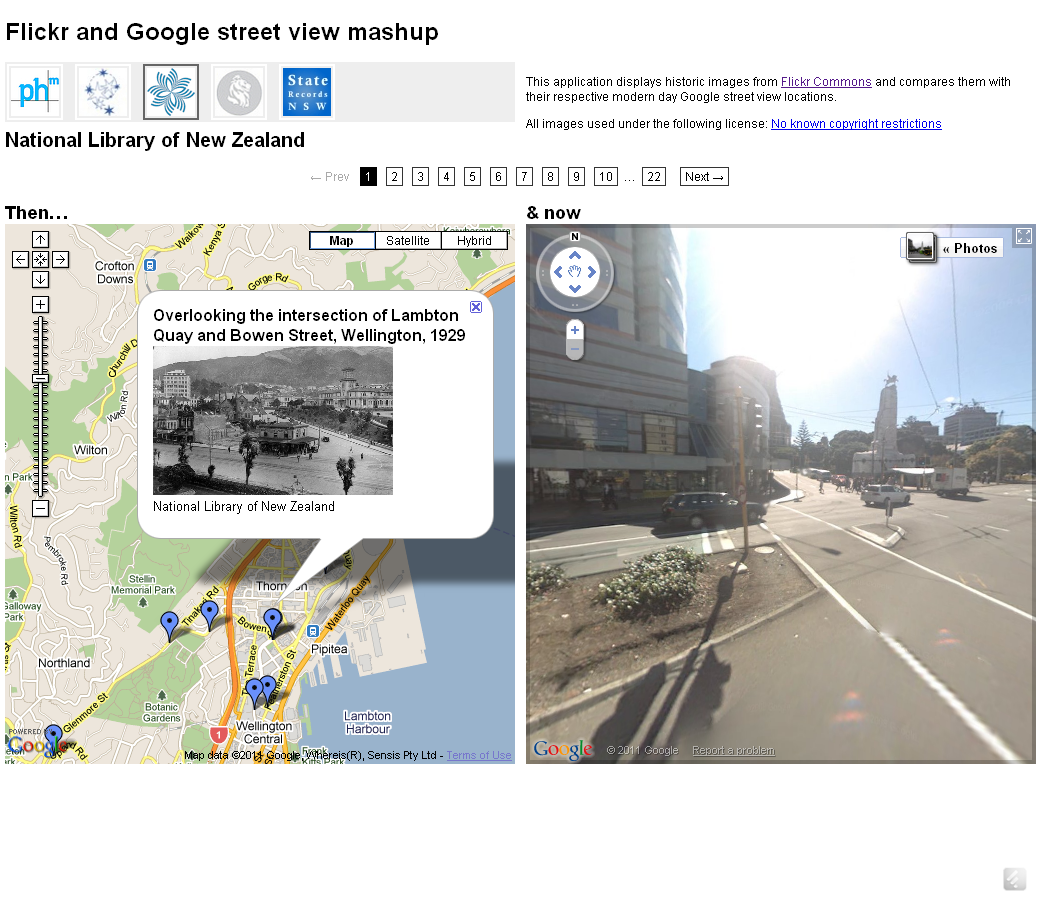 Historic Maps and Google
North Carolina Maps is a collaborative digitization project by the North Carolina State Archives, the Outer Banks History Center, and the University Library at UNC-Chapel Hill. Historic maps are:
layered directly on top of current road maps or satellite images. By fading or "seeing through" the historic maps, users are able to compare the similarities and differences between old and new maps, and to study the changes in North Carolina over time.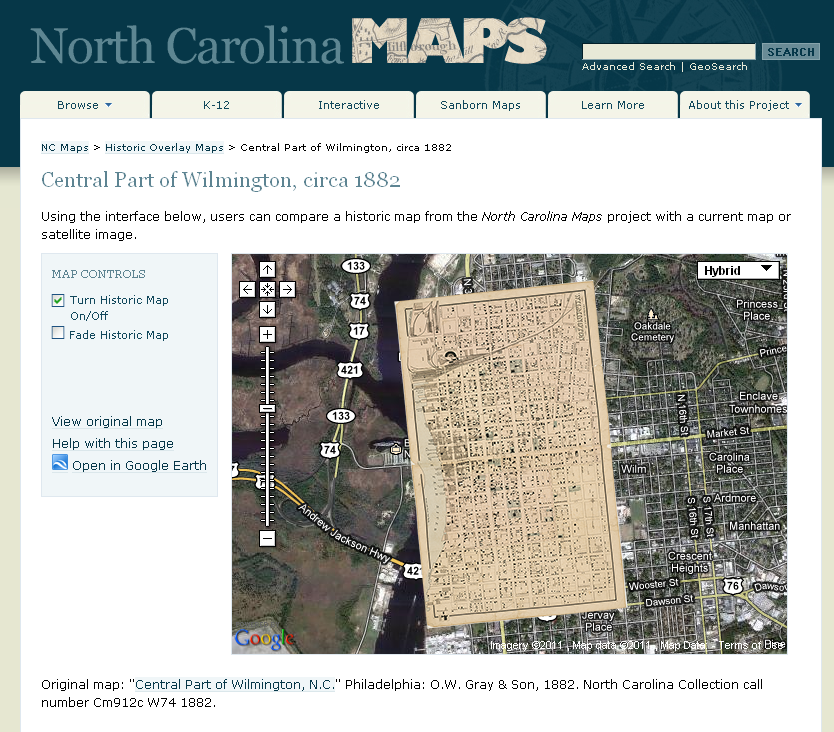 Share some other mashups
We'd love you to add other interesting examples in the comments. Also, if mashups appeal to you and you have the skills why not try your own mashup? There is a Library/Hack event coming up soon.