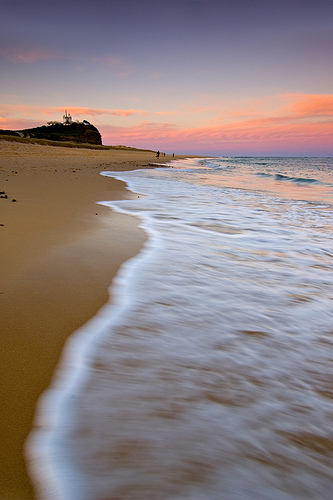 You may remember our previous blog post mentioning the efforts of the Coal River Working Party to locate the Macquarie Pier and Foundation Stone.  Since then there have been some exciting developments!
The Coal River Working Party has assembled an archaeological 'Time Team' team with the professional expertise drawn across Government, Business and community to re-discover the Macquarie Pier Foundation Stone.

To mark the spot a commemorative plaque cast in manganese bronze was commissioned with the financial assistance of the Institution of Surveyors (Hunter Manning Group) and Emeritus Professor John Fryer. This plaque is to be inlaid into the path adjacent to the spot that marks the start of the stonework.
At a ceremony on 4 August 2010, Her Excellency Professor Marie Bashir AC CVO, Governor of New South Wales unveiled a commemorative plaque at t Nobby's Surf Life Saving Club. Check out the Coal River Working Party's blog for pictures and a full run down of events. Make sure to download the commemorative booklet at the end of the post while you are there. It's a very informative read!