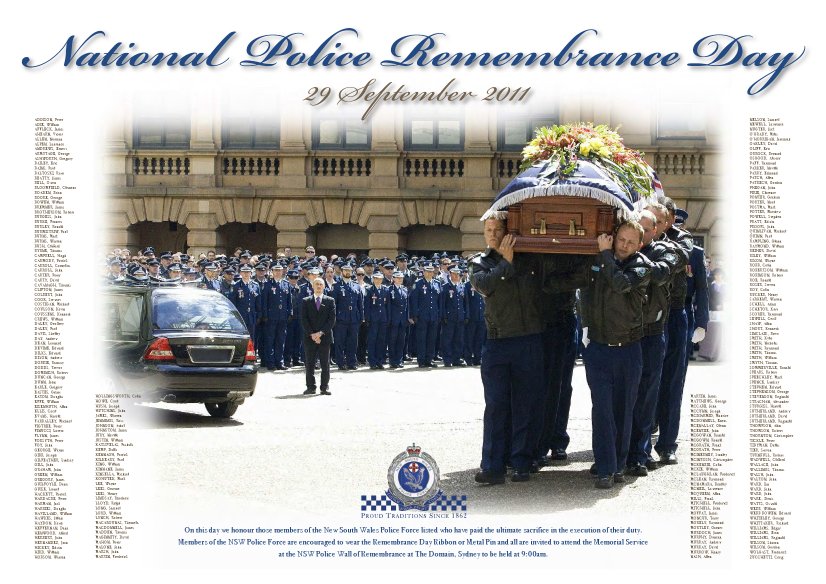 Each year, the 29th September holds a special significance for Police throughout Australia, New Zealand, Papua New Guinea, Samoa and the Solomon Islands. It is a day for police to pause to honour officers whose lives have been cut short while performing their duty as a police officer. This important day is also a time to remember police officers who have lost their lives through illness or other circumstances.

Learn more at the  NSW Police Force website
Via @Janette Pelosi you may be interested in this post from TRUE BLUE BLOG about the life and death Sir Frederick Pottinger, Inspector of Police for the Western District of NSW.