Hi and welcome to Archives Outside: A meeting place for people who manage archival collections around New South Wales. State archives are stored, not only at the State Records Authority of New South Wales, but in regional centres around the state. This is called 'distributed management' of State archives, or in other words, management of State archives outside State Records' custody.
Who is this blog for?
We aim for this blog to become a meeting place. A place for those who have an interest in researching archives, or who care for  archival collections relating to the state of New South Wales, to interact and exchange ideas. Be you:
Archivist
Records Manager
Local Studies Librarian
member of a Community Organisation
Personal Collector, or
Researcher
we hope you will find content here that is of interest. We also hope the content will create discussion surrounding the management of archives, best practice and much more.
What can you find here?
There will be two main types of information in the blog.
Firstly, we will be promoting the content of the State archives collections held in regional NSW. We will focus initially on the collections from our Regional Repository Network and as we go along, we hope to incorporate content from other contributors and collectors. We are especially interested in hearing from those of you who are using Web 2.0 technologies to promote your collections and make them more accessible.
Secondly, we will be providing practical advice and guidance on a range of  issues relating to the management of archival collections.
Who's running the show?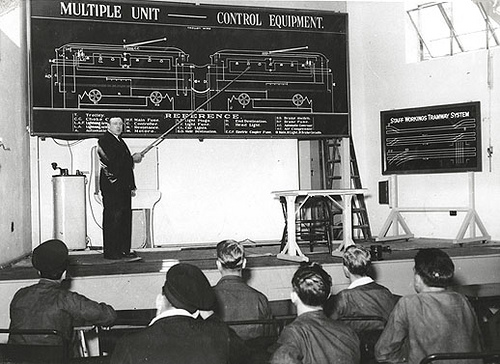 Being the first post, an introduction is in order! My name is Fiona Sullivan and I work at State Records NSW, liasing with its Regional Repository Network and overseeing the management of State archives outside the custody of State Records. I have been employed as an Archivist at State Records for … well, lets just say more than 10 years! During this time, I have worked and gained invaluable experience in a number of sections, including: Disposal Regulation; Public Access; and now Archives Control and Management. I also spent a year in Switzerland learning how the UN works. I will be managing this website but will be only one of a number of State Records staff who will be contributing to it.
Who set up the blog?
Anthea Brown manages our website and online services at State Records and set up this WordPress blog using one of the many free WordPress themes available. She will be stopping by occasionally with updates about our online services and our participation in social media/Web 2.0 and may have a question or two about your own online environment. Anthea has been at State Records for over 10 years; she has extensive experience in the area of Public Access and has also worked in Archives Control and Management.  Anthea is currently employed as Project Archivist, Online Services.
Check out our posting policy
As I mentioned earlier, we encourage interaction from the archival community and are looking forward to receiving comments, feedback and perhaps, a guest post or two? If this is your first visit please drop by the About Archives Outside webpage and familiarise yourself with our Principles of Blogging and Acceptable Usage Policy.
Favourite archival blogs?
I know there are a lot of  great Archives themed blogs out there, such as the one produced by the team at University of Newcastle Cultural Collections. Let us know what your favourites are in the comments – if we end up with a lot of faves we'll write up a post to list them all.
Fiona Sullivan