A recently purchased map/plan scanner at the University of Newcastle, Cultural Collections has helped them make one of the most popular, yet most difficult to access, components of their collection more publically available. Headed by University Archivist Gionni DiGravio, the team at Newcastle have been adding plans to their already extensive online presence on Flickr.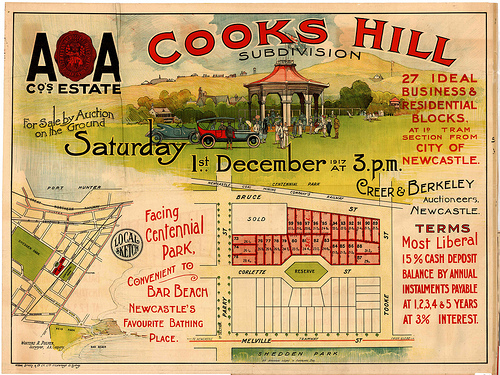 The scanning of the collection of Land Sale Subdivision Plans from the Northumberland and Permanent Building Investment Land and Loan Society has resulted in some stunning images (see above).  The University is very excited about the new opportunities this offers, especially in terms of adding context to the collection. In discussing their plans for the future, Gionni DiGravio noted that, "we wish to map all our archival resources to the actual maps of the period so that the context of text and place are married up (Google is the perfect place for this overlaying of data)."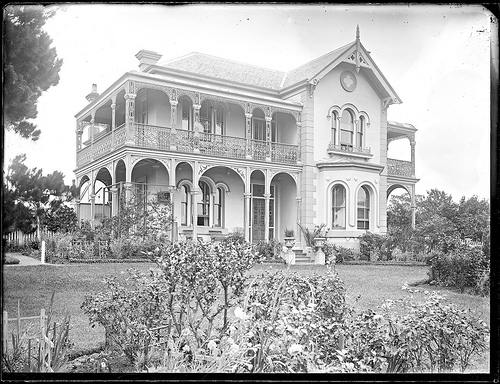 Avid Archives Outside readers may recall an earlier post about the Ralph Snowball glass negative collection which is in part held by the University (see a sample above). One of the things the team is hoping to achieve is to map these images to the 1886 Mahlstedt and Gee plans. This will marry the images to the physical landscape of the town at the time they were taken.
As Mr Digravio states "It's exciting stuff. Plans are just fantastic." Stay tuned for further developments!